Europe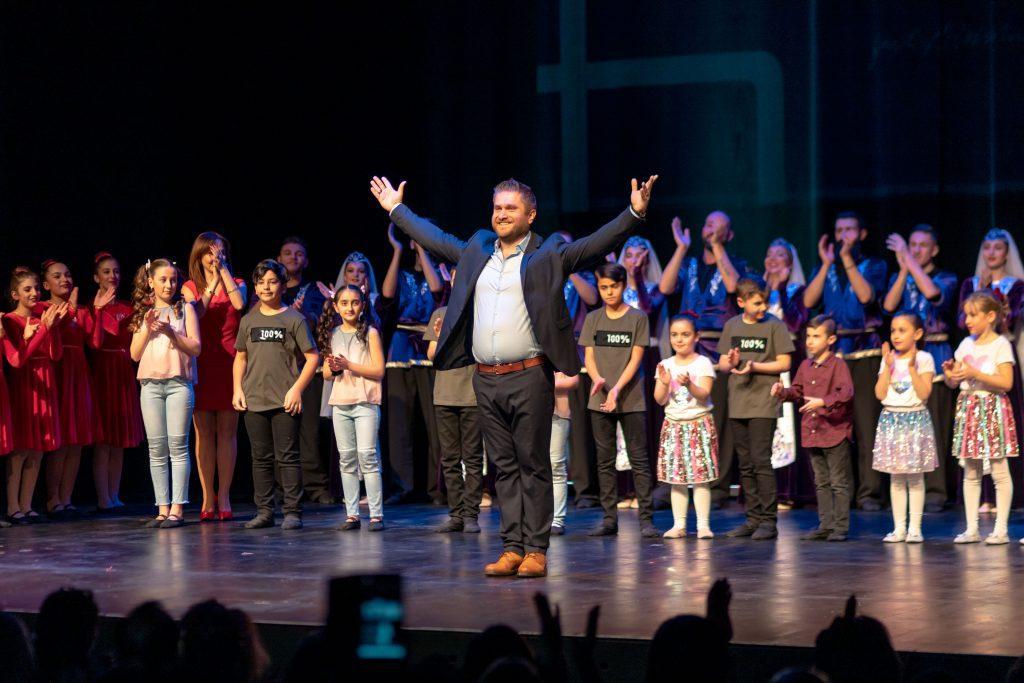 On January 25, 2020, at the Tumbascenen theater in Stockholm, the Hamazkayin Sweden Alik and Zartonk dance ensembles held their annual performances. More than 320 guests were in attendance.
The program was dedicated to the 150th anniversary of the birth of Hovhannes Tumanian, the poet, author, and humanitarian.
The chapter executive board had an opening message, which was read in Armenian and Swedish. Then the life and work of Tumanian was presented through a living image. The dance performance followed. In the first part, Armenian and European dances were presented. In the second, Tumanian's Kach Nazar folk tale was brought to life through dance. Members of the ensemble also recited some of Tumanian's poems.
At the conclusion of the performances, the chairperson of the chapter executive board, Hamo Yeritsian was invited to speak. He congratulated the instructors and dancers and wished them success. He then invited members of the board and the dance committee to join him on the stage to be thanked.
The chapter was launched six years ago with thirteen members. The Alik dance ensemble was formed at the same time, with thirteen members, having Sevag Yemenjian as their instructor.
In 2019, the chapter expanded into Stockholm. In August 2019, the Zartonk dance ensemble was formed for children, with Mariette Massih as instructor.
The two dance ensembles have 53 dancers. This number reflects a great deal of coordinated effort, which is a source of pride for everyone involved.
Hamazkayin Sweden members are pleased to be part of the larger Hamazkayin family and to contribute to the pages of Hamazkayin's history.