Ռուսիա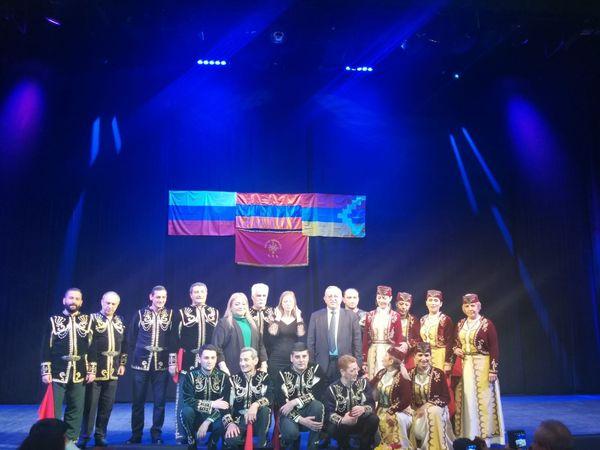 On the invitation of the Hamazkayin Armenian Educational and Cultural Society Russia organization, the Maro Muradyan "Akunk" Ethnographic Ensemble was in Moscow from 28 to 31 January 2022 to participate in a ceremony to mark the thirtieth anniversary of the establishment of the Armenian Army.
Concerts were held in two cities with a large Armenian population. Armenian soldiers and officers enrolled in Russian service academies attended, as did Armenians who had participated in the Artsakh War in the Shushi Separate Battalion, representatives of community organizations, and other Armenians who wanted to pay their respects to our heroes. They reaffirmed that the Armenian Army is the guarantor of Armenia's statehood.
Before the performances started, everyone in attendance participated in a moment of silence for the immortal heroes who gave their lives for the homeland.
The audience was full of young people, which confirmed the growing interest of young Armenians in Armenian song and dance. The large number of young people circle-dancing embodied the symbolism of the day, spiced up with Akunk's performances.
On January 29, 2022, "Akunk" met with members of the donor council of Hamazkayin. During the meeting various possibilities for future collaboration were considered.
On January 31, the ensemble returned to Yerevan.
Press Office
Hamazkayin Armenian Educational and Cultural Society Russia Organization