Central Committee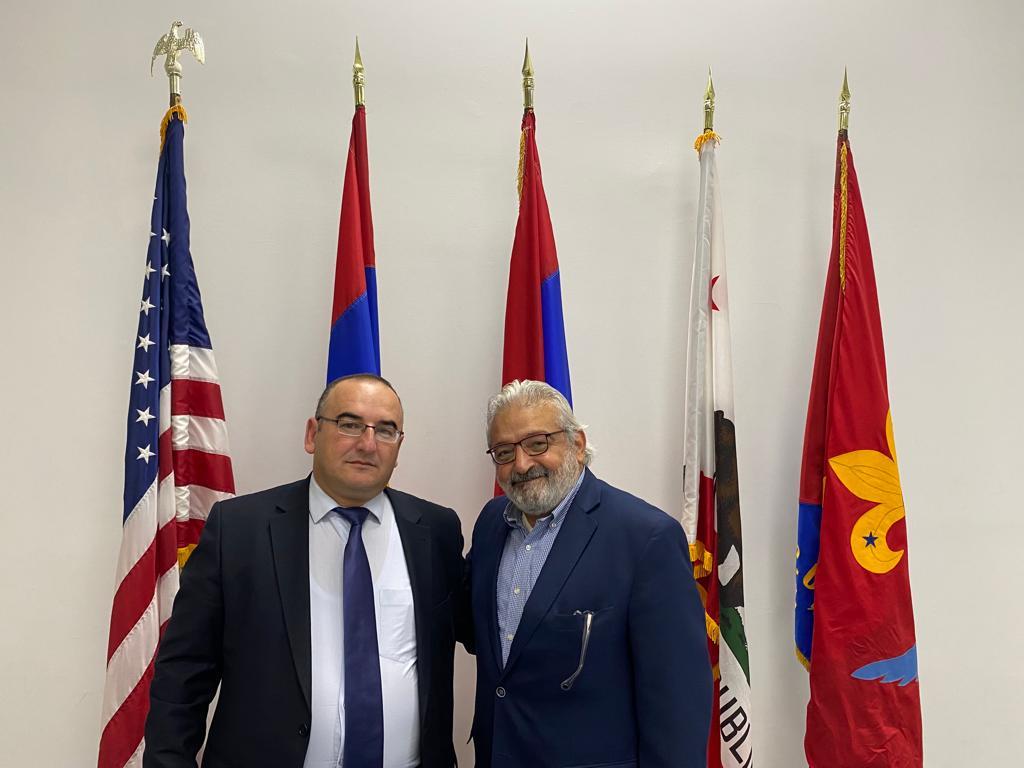 Deputy minister of education, science, culture, and sport of the Republic of Artsakh Lernik Hovhanesian met with Hamazkayin Central Executive Board member Dikran Babikian during a trip to the United States.
During Deputy Minister Hovhanesian's trip, in Los Angeles, she met with Hamazkayin members as well as the board's representative to the Western U.S. Armenian community, Dikran Babikian.
During the meeting, they discussed collaboration possibilities between Artsakh's ministry and the Western U.S. Armenian community in furthering culture and society in Artsakh.