Regional
USA & Canada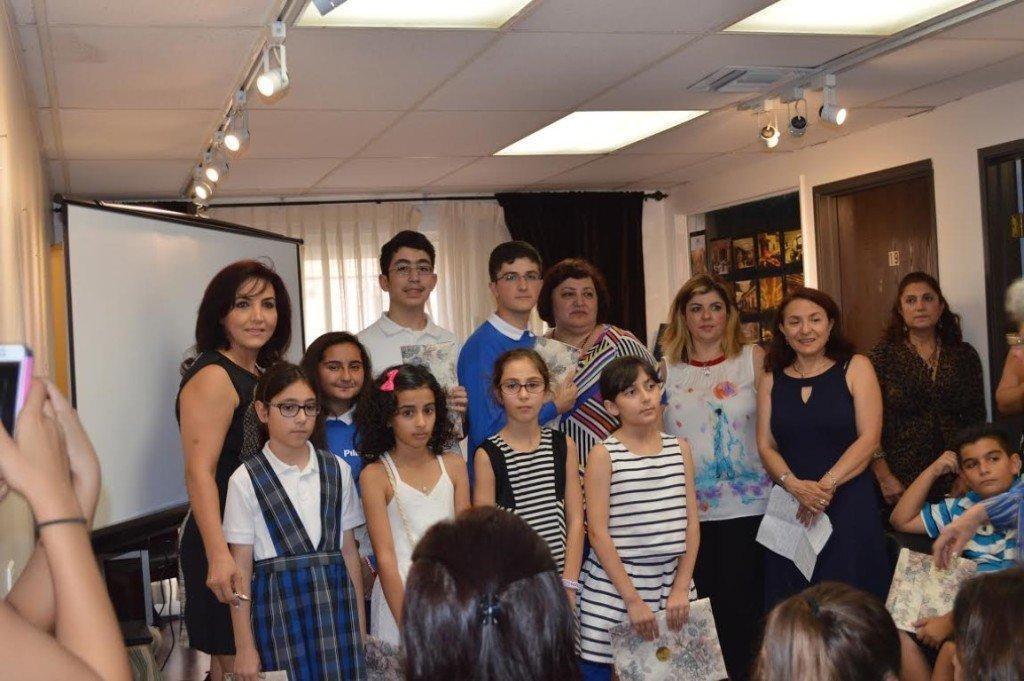 With the special invitation of Hamazkayin Central Executive, Hamazkayin Armenia's "Sos Sarkissian" theatrical troupe was in Los Angeles this past February and presented the play "Amenalav Doune" to students of the local Armenian schools. For this occasion, the Hamazkayin executive committee decided to organize a composition competition for 3rd to 8th grade students of the Los Angeles Armenian schools. One hundred students participated from "Farahian", "Pilibos", "Hovsepian", "Chamlian", A.G. Minassian" and "Mesrobian" schools.
On Saturday, October 17, 2015, in Hamazkayin Glendale's centre, there was the award ceremony where participating students were present along with their parents, grand parents and Armenian language teachers.
Nargiz Terzian-Mourian, representative of Hamazkayin Central Executive's theatrical committee, gave the opening remarks, where she emphasized on the important role of theatre for the youth and adolescents' spiritual and intellectual growth and well-being.  She stated that the students had composed in their mother tongue, Armenian, and through their work, one could feel their beautiful animation and impressions, especially considering that seeing this play in Armenian was a first experience for most students.
After her opening remarks, Nargiz Terzian presented a series of photographs from the Armenian theatrical group, which were different scenes from the play "Amenalav Doune" and group pictures from the Armenian actors of the play with students from the Armenian schools. These pictures refreshed everyone's memories of the play, which months before, was presented in Los Angeles. This reminded everyone of those memorable moments, the enthusiastic atmosphere of the play and the students' precious memories. Those present relived those priceless moments attached to different actors and their amusing interpretation.