Regional
USA & Canada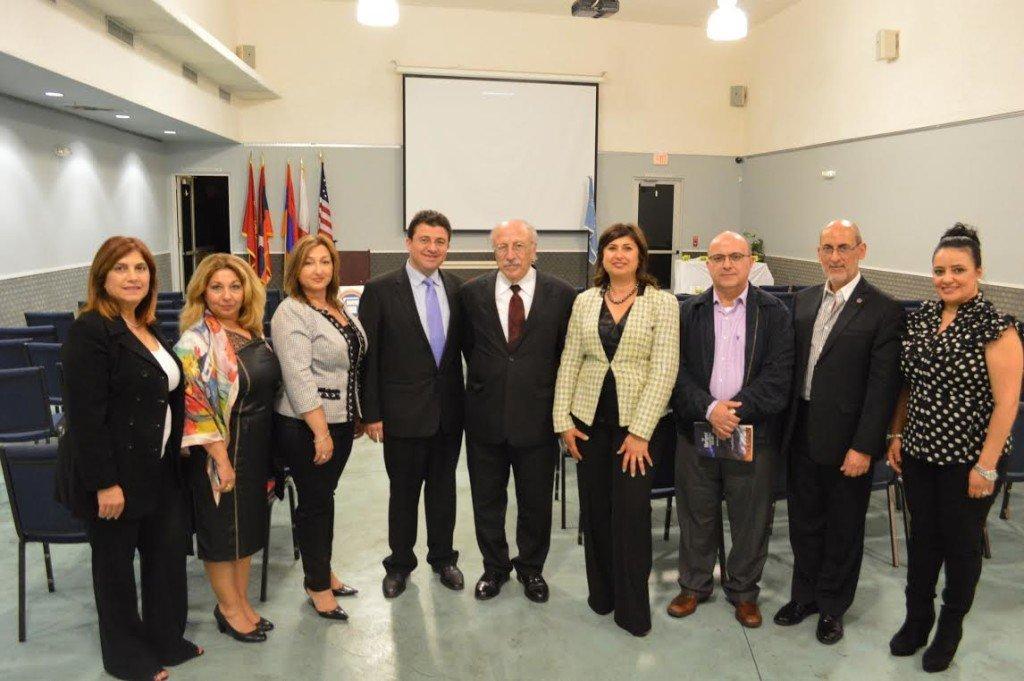 "Asbarez" - It is the starting point of the book "15 Martyred Writers" translated into English and published by Hrant Markarian in memory of the unforgettable intellectuals killed by the Turkish yataghan during the Armenian Genocide. The author of the book - a distinguished writer and intellectual, member of Hamazkayin Eastern America, Hrant Makarian has made a tour in the large Armenian communities of California, such as Fresno, San Francisco and Los Angeles to introduce his newly published book to the readers...
The book is a real reward and pays a tribute to those who, as the Genocide survivor Hagop Oshagan said, "didn't have graves, but left great heritage to future generations".
Chairperson of the Regional Executive Board of Hamazkayin Western America, Anita Havatian, made the opening speech of the event, referring to the literary merit of Hrant Markarian and his contribution to the Armenian cultural life in general. She presented Dr. Markarian's biography, publications, and spoke about his work as a Professor in various universities.
Before making his speech, Dr. Markarian demonstrated the videotape of Diaspora Minister Hranush Hakobyan's congratulatory speech.