Regional
USA & Canada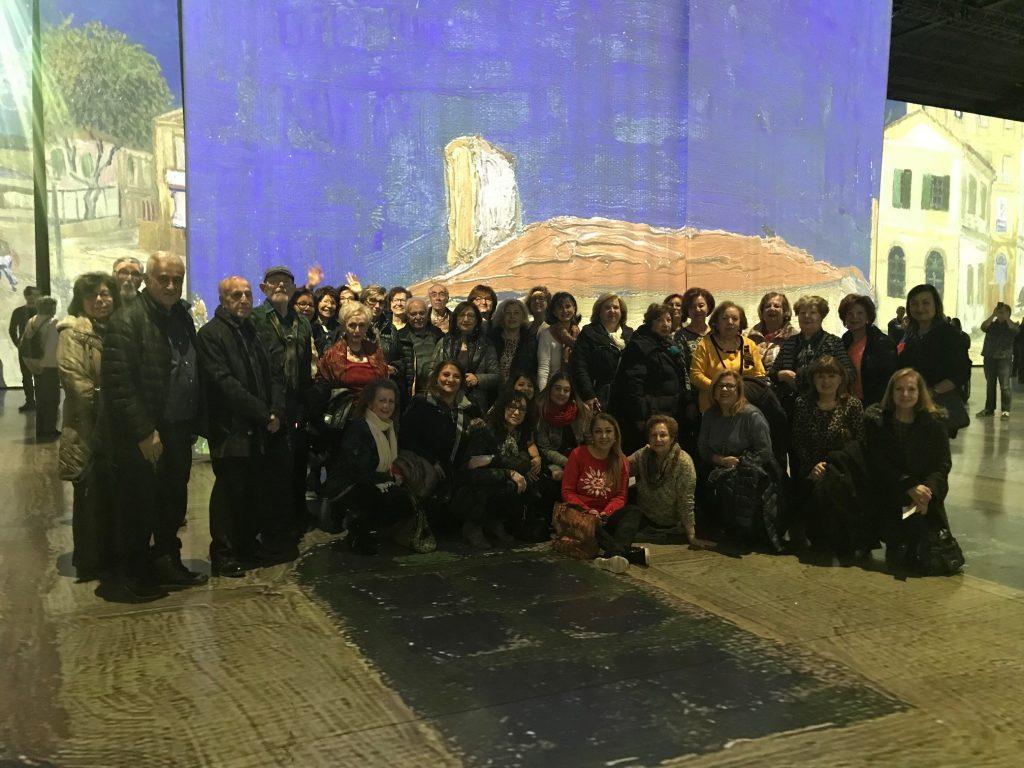 On December 10, 2019, the "Tea, Coffee, Thought" Club of Hamazkayin's Montreal Sanahin Chapter took a trip to visit the "Imagine Van Gogh," exhibit held in the Arsenal Contemporary Art in Montreal.
The Armen Garo & Chaké Gunjian Centre was the gathering place for 44 lovers of art. Over coffee and pastries, club leader Dirug Manjigian welcomed the guests and board member Sevan Taslakian talked about Van Gogh's life.
When the visitors entered the exhibit, they enjoyed more than 200 pieces of art that were displayed on giant screens. The gigantic animations came to life, and those present took the opportunity to appreciate each individual brushstroke of the vibrant and blooming artworks, their overwhelming substance and depth. With each work, the viewer also heard classical music, and through it communed with the artist.
Spirits were soaring, the atmosphere was pleasant, the weather bright, and the chatter in the bus was enlightened. The sense of awe and joy on the way back was palpable. The board is especially grateful to Dirug Manjigian for making this occasion possible and bringing us out of our hectic daily life.
"Sanahin" Chapter Executive Board