Lucy Tutunjian Art Gallery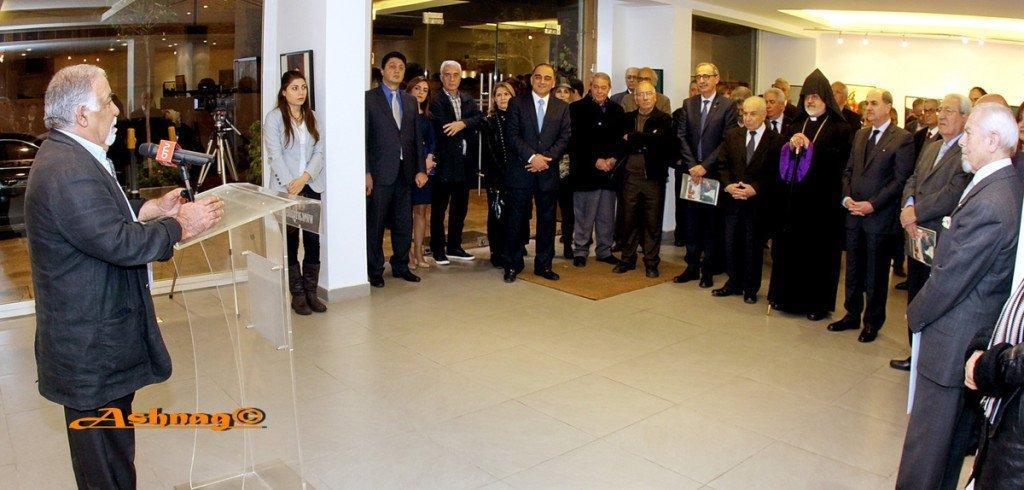 The native artist Anatoli Krikorian's exhibition opened on Thursday, 12 March 2015, at 6: 30 pm. at the Hamazkayin's "Lucy Tutunjian" Art Gallery, which had organized the exhibition sponsored by the RA Diaspora Minister Hranush Hagopian.
The opening ceremony was attended by the RA Ambassador to Lebanon Ashot Kocharyan, Lebanon Diocese Bishop Shahe Pannosian, Minister Arthur Nazarian, former Members of Parliament, Mayor of Burj Hammud Andranik Messerlian and representatives of national bodies and associations, Armenian and foreign artists and a sizeable crowd of art lovers.
Grace Lochikian delivered the opening speech and presented the artist Anatoli Krikorian and his creative activities. Afterward, the Exhibition Director Hagop Havatian made a speech informing that the RA Minister of Diaspora Hranush Hagopian's arrival had been postponed for a few hours due to schedule changes, and, unfortunately, she would not be able to attend the exhibition's opening ceremony. Havatian also added that the delegation headed by Minister Hranush Hagopian would attend the Hamazkayin's "Lucy Tutunjian" Art Gallery on Friday, at 2: 15 pm. to welcome the exhibition.