Regional
USA & Canada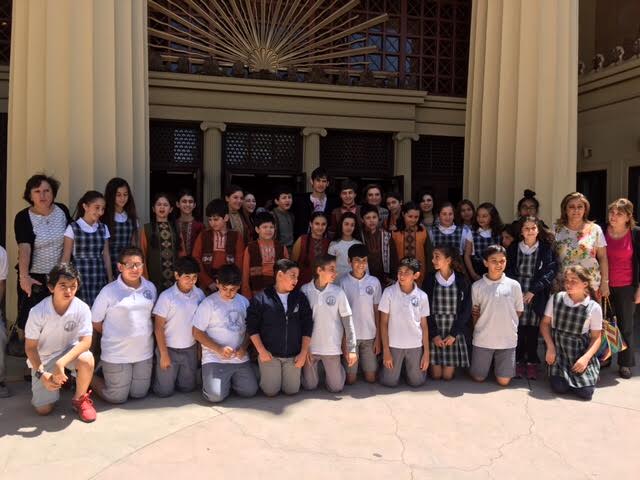 The pupils of the Armenian schools of Los Angeles have been provided with opportunity to enjoy musical performances organized by the Regional Executive Board of Hamazkayin West America for three years in a row. This year, during the visit of students from Yerevan "Armen Dickranian" Music School, the Hamazkayin Theatrical Unit grabbed the chance and immediately started the organization of the performance.  Due to the support of all Armenian school managements and the Armenian language teachers, the students' performance became a reality. More than 1,400 of pupils enjoyed the special and beautiful performance of "Anush" opera staged by children, which took place on Monday morning, April 18, 2016, at "Alex" theater of Glendale.
The Hamazkayin Theatrical Unit representative, Narkiz Murinian delivered the opening speech of the event and warmly welcomed all the students and teachers.
The "Anush" opera has been repeatedly staged in Los Angeles, while it is permanently on stage in Armenia. For the people of Homeland, it has become a sacred piece of art due to Gohar Gasparian, Anna Nishanyan and others. Their little successor, 10 years old Ani captivated the audience with her powerful voice and vocal skills. Her friends accompanied her in the role of other heroes of "Anush" opera.