Armenia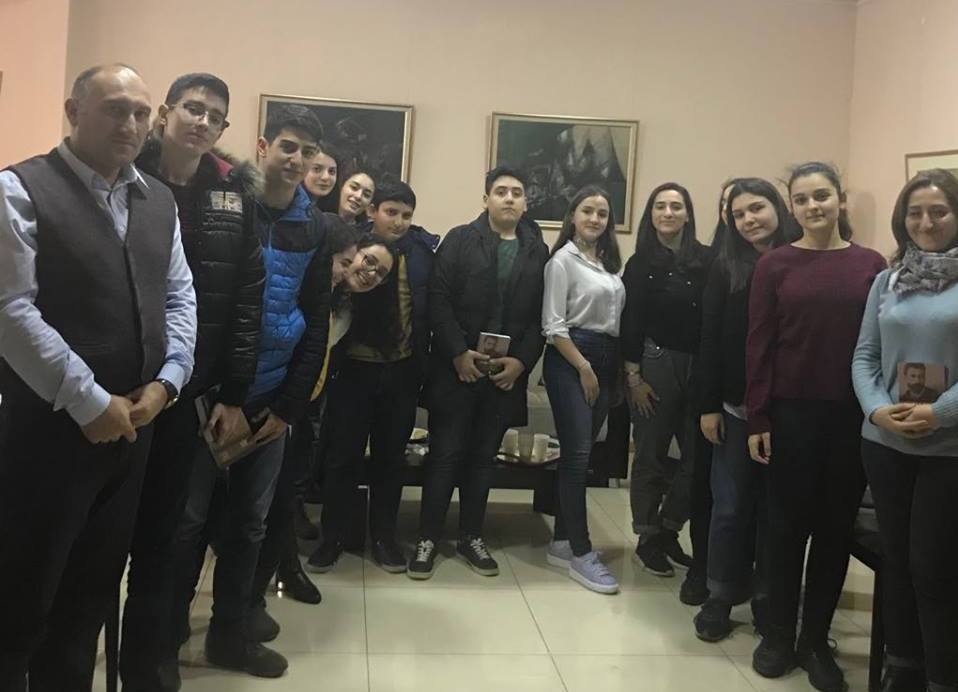 On March 5, 2019, Hamazkayin's Yerevan Office hosted students and teachers from Usum school's tenth- and eleventh-grade classes. Susanna Hovhannisian, a doctor of philology and senior researcher at the Institute of Literature of Armenia's National Academy,  spoke to them about two significant figures in Armenian literature, Levon Shant and Hovhannes Tumanyan, who were born 150 years ago.
She reflected on Tumanyan's character, literature, public service, and his work with orphans. She discussed the formation of "Vernatun," the literary circle that met at his house in Tbilisi from 1899 to 1908. Dr. Hovhannisian went on to summarize Levon Shant's political thinking.
Ruzan Arakelyan, the director of Hamazkayin's Yerevan Office, spoke about Hamazkayin's formation, as well as its current goals and activities. She went on to mention the highlights of Levon Shant's biography.
Mari Mertkhanian, also of Hamazkayin's Yerevan Office, spoke about Levon Shant's advocacy for Armenian schools. She recalled that he had founded the Armenian Djemaran in Beirut, and noted that the Hamazkayin Djemarans in Marseilles and Sydney are extensions of that original school.
It was interesting the see the students' interest in Tumanyan and Shant in the discussion that followed.
At the end of the event, the students received the book, Hovhannes Tumanyan: Marde yev Banasteghtse (Hovhannes Tumanyan: The man and the poet), as a gift from Hamazkayin.