Middle East
Regional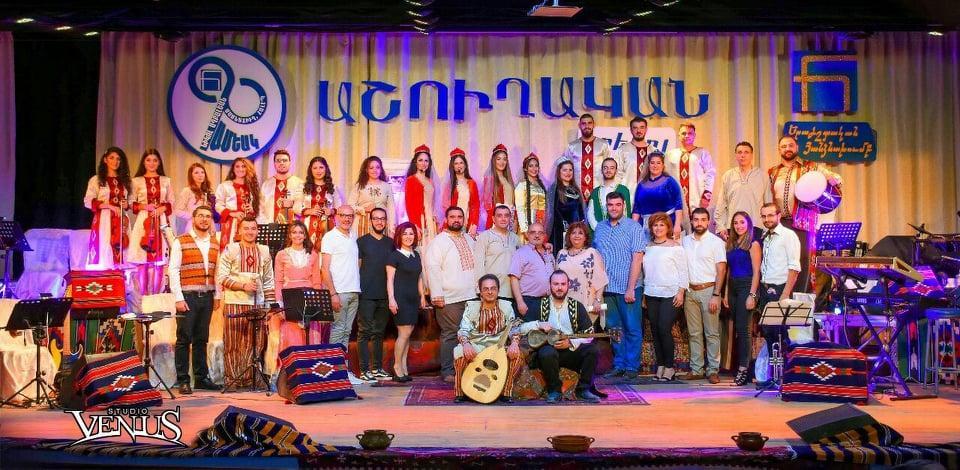 On July 23, 25, and 26, 2020, evenings of minstrel music were held in Aleppo under the artistic direction of Dr. Raffi Abejian. The events were held under the auspices of His Grace Bishop Masis Zobouyan, Armenian Prelate of Syria, and organized by the musical committee of Hamazkayin's Nigol Aghpalian Chapter.
Syrian-Armenians were eager for this type of event, as the coronavirus has prevented such gatherings from occurring for a long time now. An opening speech in Armenian was given by Jenny Najarian, "This year, the Nigol Aghpalian chapter is celebrating its 90th anniversary. Over the whole 90 years, the preservation of Armenian culture has been the chapter's main goal, and as we look ahead toward our hundredth anniversary, we hope to continue that mission, with focused work and dedication," she said.
An opening speech in Arabic was given by Serli Abadjian, who said, "Today's concert proves once again the reality that we, the youth, continue walking down the path cleared by our forebears, and preserve the great legacy that has been placed on our shoulders."
The concert featured 17 instrumentalists and 5 singers, Lucy Hovhannisian, Marine Markarian, Gasia Baghdigian, Khachig Ashjian, Dr. Berj Kasabian, as well as the Nigol Aghpalian Chapter's own Sardarapad dance group, under the artistic direction of Vrej Terzian.
The program included masterpieces by Sayat Nova, Ashugh Djivani, and Kusan Sheram, such as "Tamam Ashkharh", "Dzent Kaghtsr Unis", "Akh Im Hayrenikis Chure". "Na Mi Naz Uni", and "Shorora".