Middle East
Regional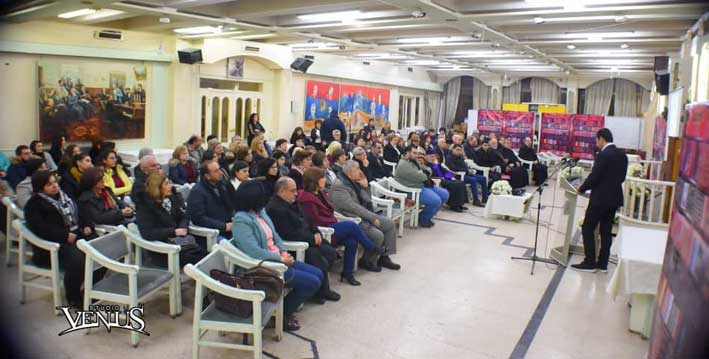 The centennial of Aram Manoukian's death was marked in Aleppo with an event on February 2. The event was held under the auspices of His Grace Archbishop Shahan Sarkisian, Armenian Prelate of Syria, and organized by the Mushegh Ishkhan Literary Committee of the Nigol Aghpalian Chapter. It took place at the Levon Shant Hall of the Aram Manoukian House. About 100 people attended.
The emcee was Nanor Nalbandian, a member of the Literary Committee. She asked for a moment of silence in memory of the martyrs of Syria.
Opening remarks were offered by committee member Ani Tavitian-Ourishian. She said, "The twentieth century gave Armenians great devotees of the Armenian liberation struggle." She said they showed unbelievable organizational talent, initiative, iron will, and decisiveness in trying circumstances. Chief among them was Aram Manoukian, she said. To keep his memory alive forever, she explained, it was important to remind ourselves on such occasions as this centennial of the enormous role he played.
A video dedicated to Aram's life was then shown. Committee chair Krist Karamanian accompanied the video with a reading.
Committee members Sarin Hairabedian and Ani Kradian read appreciations of Aram by famous people.
Read more details in Armenian here.