Armenia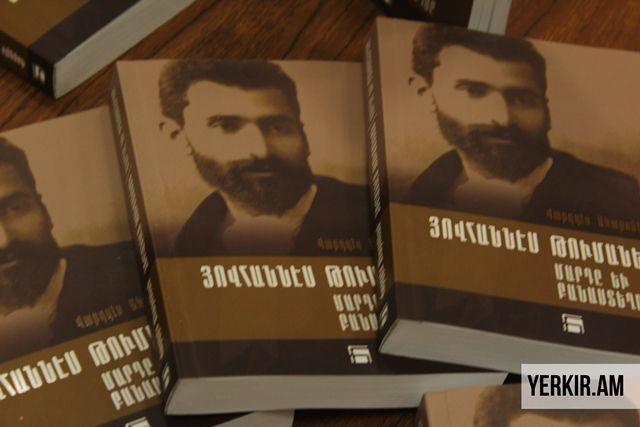 Hamazkayin has republished Vartkes Aharonian's Hovhannes Tumanian: The Man and the Poet. A book launch was held on February 21, 2019, with the participation of distinguished guests, public intellectuals, and the reading public, Yerkir reports.
Spartak Karabakhtsian, chairperson of the Hamazkayin Foundation in Armenia (and a member of the Central Executive Board of the society), made opening remarks. He praised the book's cultural value and said it was important to republish it.
The book had not been printed in Armenia before. As a series of articles, it first appeared in the Hairenik monthly in 1936. The Hairenik Press in Boston released it as a book in the same year. Vartkes Aharonian, son of Avetis Aharonian (who signed the Treaty of Sèvres on behalf of the Armenian republic in 1920), was a public intellectual, lawyer, pedagogue, and writer.
"The author portrays Tumanian and other distinguished figures of the era in his own special way. Hamazkayin could not be indifferent to the 150th anniversary of Tumanian's birth; everywhere, from Australia to Artsakh, we are celebrating the occasion. We are happy that Tumanian has been able to bring us together in this way and serve as the leaven for this day. I remember Tumanian's centennial, when all of Armenia spent not just one day but an entire year celebrating his legacy. It is possible to walk and talk and even argue every day with Tumanian," Mr. Karabakhtsian said.