Armenia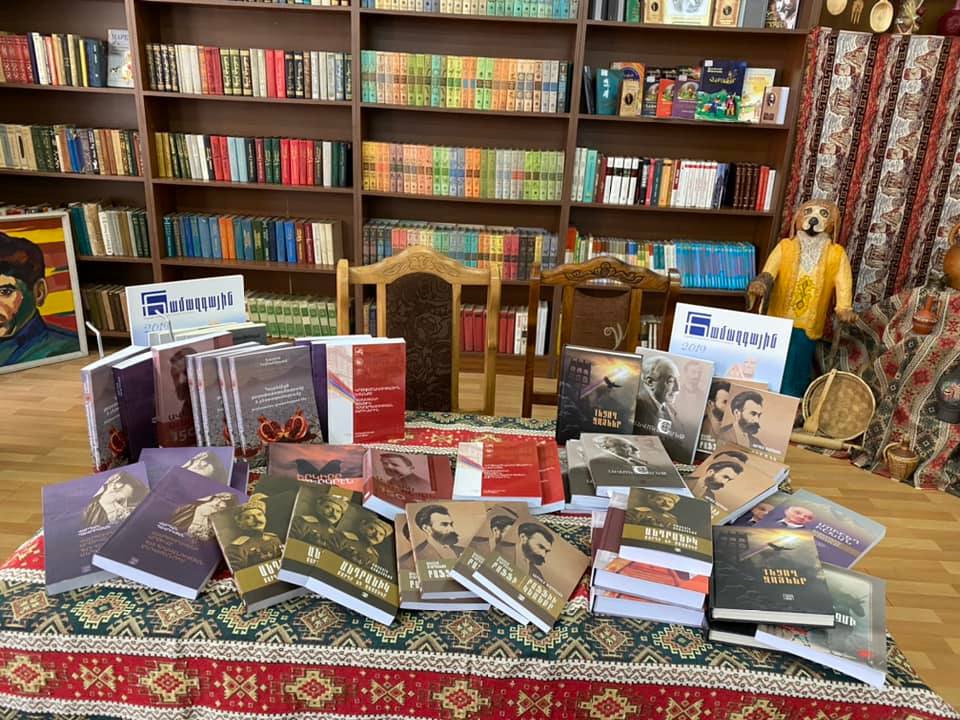 "Look Like the Sun at the World," the message from poet Hovhannes Tumanian, set the theme for an event in Vanadzor organized by the Hamazkayin Armenian Educational and Cultural Association Yerevan Office and the Lori Region of the Writers' Union of Armenia. The occasion was the Day of Book Gifting and the event took place in the regional library.
The chair of the Writers' Union Lori Region, author Manvel Mikoyan, delivered opening remarks. He said the day was an important one and thanked Hamazkayin for the initiative.
Ruzan Arakelyan, the director of the Hamazkayin Yerevan Office, presented to the library all of the books published by the office or with its financial support.
"A book is not just a mirror into the author's soul. It brings us closer to our past; it illustrates the present; and it inspired hope and faith toward the future. Our literature and culture teach us to consider as criteria immortal values; they form the ideology of having ideals, without which our paths would be foggy," Ms. Arakelyan said in her remarks.
Among those present at the event were members of the faculty of Vanadzor State University. In remarks, faculty members said Hamazkayin's initiative was important and reflected on the meaning of the day. They also spoke of the authors whose works were offered as gifts.
Armenuhi Kyureghyan, a member of the National Assembly from the "Hayastan" bloc and a lecturer at Vandzor State University, read Tumanian's words, saying they are as relevant now as in the poet's time a hundred years ago.
At the end of the event all participants received gifts of books published by Hamazkayin.
The sun not only gives warmth to people's souls but also melts away evil thoughts.
Hamazkayin Armenian Educational and Cultural Association Yerevan Office