Armenia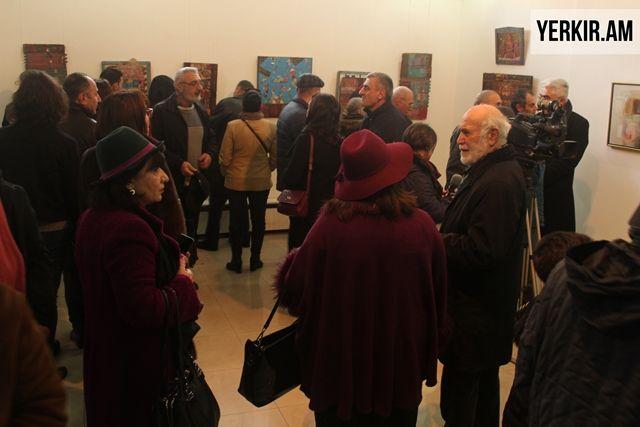 At the Artists' Union in Yerevan on February 26, 2019, an exhibition titled, "Tumanian's World" took place. It was organized by Hamazkayin for the 150th anniversary of the great poet's birth, Yerkir reports.
"Only a few days ago, Hamazkayin placed Vartkes Aharonian's Hovhannes Tumanian: The Man and the Poet on your tables. Today we present to you an exhibition of Armen Vahramian's works," said Spartak Karabakhtsian, chairperson of the Hamazkayin Foundation in Armenia (and a member of the Central Executive Board of the society).
Dr. Sebouh Yeritsian said that Vahramian, born to a family of Lori notables in the village of the Kalantarovs, has always been faithful to his birthplace in his works of art. Lori was Tumanian's birthplace. "In the exhibition, we see the monastery at Odzun and other landmarks of the region and the remarkable landscape. Vahramian has an interesting paintbrush that shows us not only the scene as it is, but also echoes of its history and the ways it reverberates today. We are witness to Armen Vahramian's masterful art, and to understand it we must think about, search for, and discover the message that comes from history," he said.
Artist Hrant Tadevosian said that Vahramian has been able to transfer emotions to the canvas. "Armen is truly a man who was born to paint. What great joy it is to know what you live for," he said.
Mr. Vahramian thanked Hamazkayin and the Artists' Union and encouraged those present to share with him their impressions.