Lucy Tutunjian Art Gallery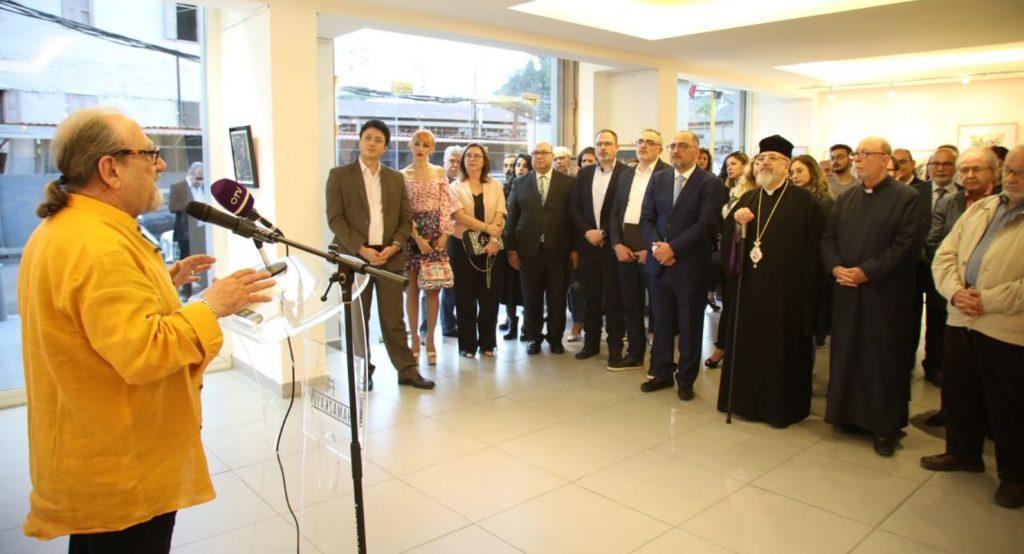 On May 9, 2019, a solo exhibit of Krikor Agopian's work was held at the Hamazkayin Lucy Tutunjian Art Gallery in Beirut. The event was held under the auspices of Archbishop Nareg Alemezian, prelate of the Armenians of Lebanon. It featured 98 acrylic and mixed media works that are part of the artist's personal collection.
Gallery director Hagop Havatian said the exhibit was memorable because it covered fifty years of Agopian's creative life. "Fifty years of dedication, loyalty, honesty toward his work, ups and down in life, and today he appears with his monumental work, the fruits of a huge number of exhibits. He is constantly innovating and insists on looking ahead." Mr. Havatian added that he had come to know the artist on the very day the gallery was established, and they have been cooperating for ten years.
The artist has had an important role in Lebanese-Armenian fine arts, Mr. Havatian noted. Mr. Agopian is meticulous and disciplined, he said, and has a bright perspective on life. He faces difficulties with a smile and with a commitment to overcoming them. His art smiles as us and ennobles our spirits while bringing beauty to our environment.