Lucy Tutunjian Art Gallery
Vahe Sethian Printing House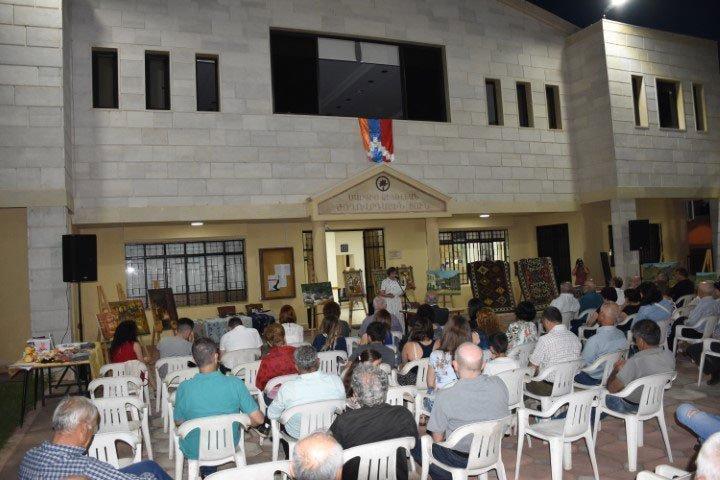 Ե
On June 10, 2019, Artsakh Culture Days, organized at the initiative of the Hamazkayin Vahe Setian Press and Lucy Tutunjian Gallery, launched in Ainjar's Sarkis Zeitlian Hall.
The Hamazkayin Ainjar "Baruyr Sevag" Chapter co-organized the event. Lalig Khoshian opened the event on behalf of the chapter executive board. She welcomed the delegation from Artsakh, and spoke about an unbreakable bond between the Caucasian republic and the Armenian village in Lebanon.
Hagop Havatian, who directs the press and gallery, spoke about the activities of the Hamazkayin office in Artsakh, covering the evolution of Armenia-Lebanon and Artsakh-Lebanon cultural ties; he said the longstanding have given great energy to the cultural and literary life of the Lebanese-Armenian community.
Hermine Avagyan, head of Hamazkayin's Artsakh Office, in turn spoke about the activities of her office and discussed the contemporary literature of Artsakh; she mentioned young writers with whom the office has an active relationship. She presented the first volume of the cultural almanac issued by the Hamazkayin Artsakh Office. She said a large number of intellectuals and cultural activists are engaged in the periodical publication. She mentioned her own work, "War . . . eyes . . . flowers . . . ," a series of stories about her teen years in the war of liberation.