Lucy Tutunjian Art Gallery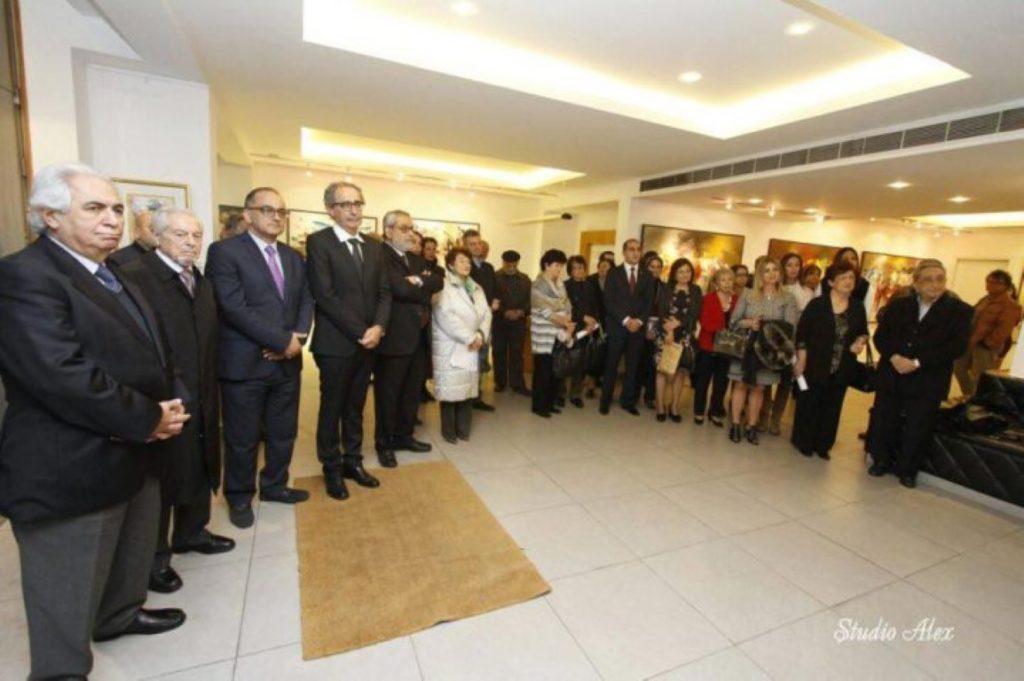 The opening of the exhibition, organized by the "Lucy Tutunjian" Art Gallery of Hamazkayin, took place on Thursday, 1December 2016, at 7: 00pm.
Suzy Derderian delivered the opening speech in the name of the Gallery. She said that it was Terzian's 127th exhibition, in which the exhibited paintings clearly expressed spirit and will for existence, survival, and reproduction. "The artist's colors are dynamic and the images are dashing. His works inspire hope for future and make you happy," she said.
Afterward, artist Missak Terzian delivered a speech in English. He explained the subject of his exhibited paintings - the silent voices, which crop up in the result of careless and savage actions of human beings. He mentioned as an example the birds killed by hunters. Their voices are silenced when they are killed. Another silent voice is for him his recently deceased art teacher Kyuvter. He taught him not only the secrets of colors, but also courage and how to appreciate art.