Middle East
Regional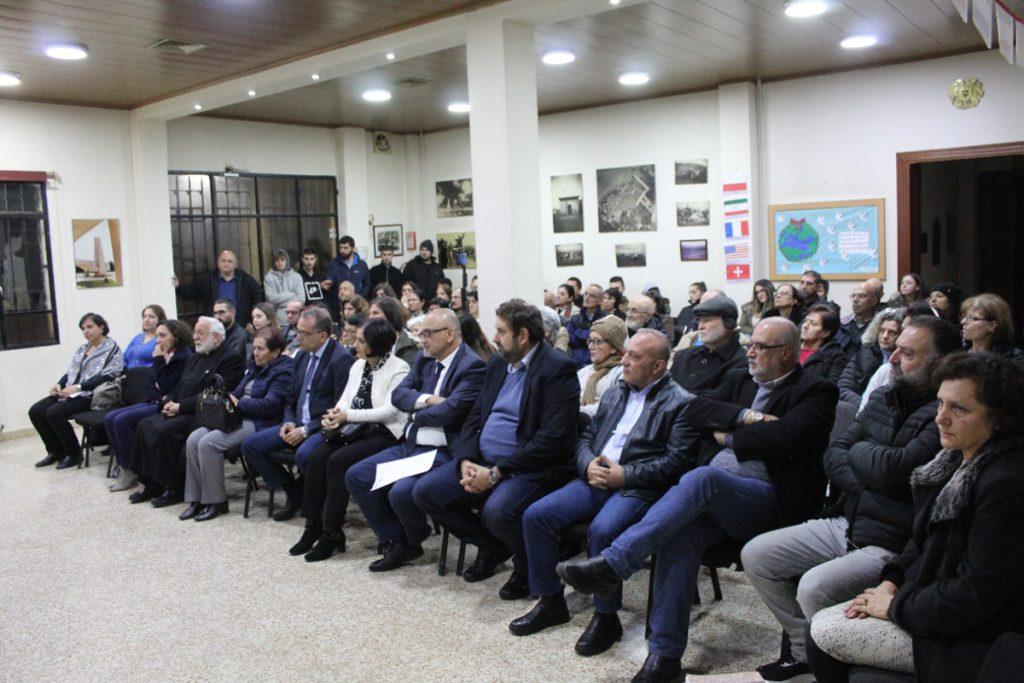 The teacher, literary figure, and activist Kevork (George) Apelian was remembered on December 3, 2022, at an event organized by the Hamazkayin Paruyr Sevak Branch in Ainjar. The gathering took place at the Sarkis Zeytlian Center.
Yesayi Havatian opened the event and discussed George Apelian's work in broad terms. Apelian was a teacher in the Armenian Evangelical Church and school; a cultivator in the fields of education; a member for over five decades of the Armenian Revolutionary Federation Ainjar Garmir Ler Gomideh, having served as representative and secretary; a member or chairperson of various committees; a reporter, documentarian, author of books and reports, and researcher; director of one of the first art schools in the Beka'a Valley; owner of the private firm Sava; trustee of the national clinic; and founder and longstanding member of the Hamazkayin Paruyr Sevag Chapter.
Havatian said that Apelian was a role model in society in general and in the Armenian community. He had moved to Ainjar from Kessab. Overcoming difficulties, he had attended the Haygazian College, become a teacher, formed an Armenian family, bought land in Ainjar through his own efforts, built a home, and established a business. Apelian had a broad perspective in his thinking and his activities, going well beyond Ainjar or Kessab. He was interested in and committed to the Armenian community in general and to Armenia.