Artsakh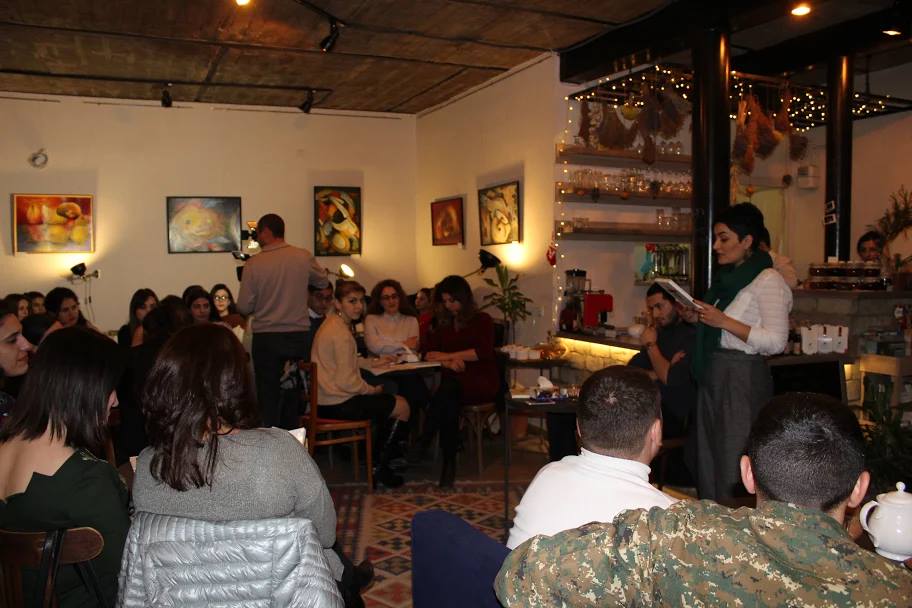 At the initiative of the Hamazkayin's Artsakh office, on December 11, 2018, at the Armatner Center in Stepanakert, a literary evening took place with young author Aram Avetis.
Hermine Avagyan, head of the office, offered opening remarks. She presented the author and his book, Kuir Ketadrutiun (Blind punctuation) as an original voice in Armenian literature.
Then those present read excerpts from the book and had the opportunity to share with the author their questions and opinions. The young people in attendance showed great interest in Kuir Ketadrutiun, and that is why the questions and analyses were plentiful. The event continued late into the night.
Ms. Avagyan noted that such gatherings will continue. Their purpose is to present contemporary writers to readers living in Artsakh, with an opportunity for face-to-face contact and the exchange of opinions, and to engrain a love for books and literature.
During the event, there was a guitar interlude.