Middle East
Regional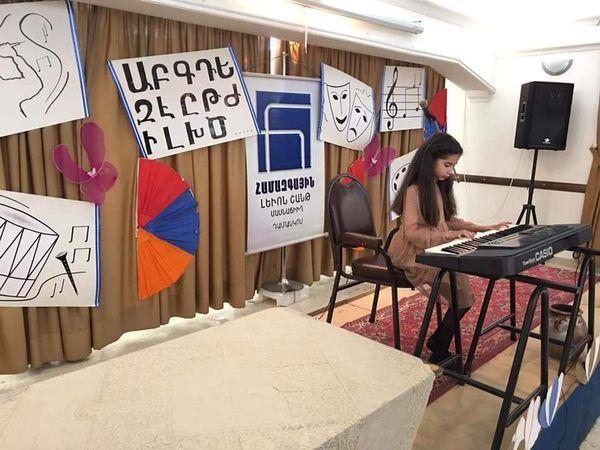 The best place to show off a child's talents is the stage, where children's imagination can soar toward endless horizons.
The Hamazkayin Damascus Levon Shant Chapter Executive Board, faithful to the organization's mission to maintain Armenian identity, and especially to keep the love of art and culture alive in the younger generation, organized a "Talent Evening" on March 26, 2021, at the Raffi Basmajian Hall of the Armenian Catholic Union. The event was attended by parents and others.
Maral Kateklian, a member of the board, made opening remarks. She welcomed the audience and thanked the parents for encouraging their children to be involved in Hamazkayin and connect to Armenian cultural values.
Twenty participants, children and teenagers, took the stage in turn and provided flawless performances. These included songs, instrumental pieces, poetry recitations, and two skits from the immortal Hovhannes Tumanian: "Vosgu Garas" and "Paregentan."