Lucy Tutunjian Art Gallery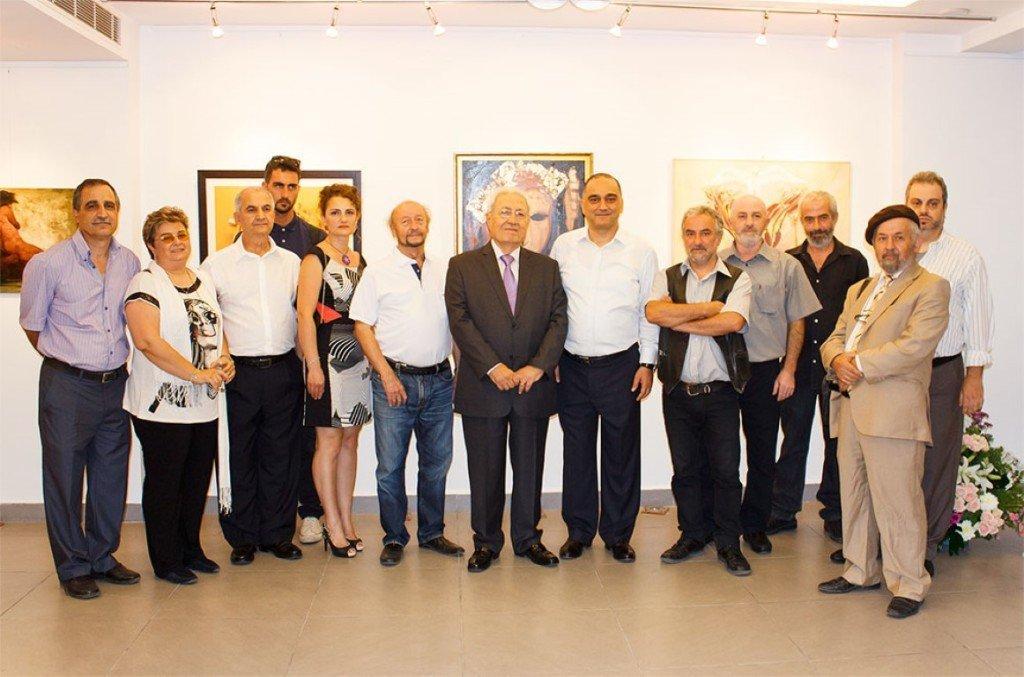 The exhibition "Toward the New Century", organized by the Hamazkayin "Lucy Tutunjian" Art Gallery and the Central Committee coordinating the organization of the events dedicated to the Centennial of the Heroic Battle of Musa Dagh and the 75th  anniversary of Anjar's foundation, opened on Thursday, August 13, 2015, at 7: 00 pm at  Hamazkayin "Lucy  Tutunjian" Art Gallery.  The patron of the event was former MP Jacques Chukhadarian. The 10 artists participating in this collective exhibition originally come from Moussa Dagh.
Grace Baboyan Lojikian delivered the opening speech saying that the event is the expression of the Armenians' genuine will to live, survive and overcome the hardships. Now, after 100 years, the artists coming from Moussa Dagh prove that the extermination program has failed, and that the Armenian culture continues to flourish and conquer new heights.