Middle East
Regional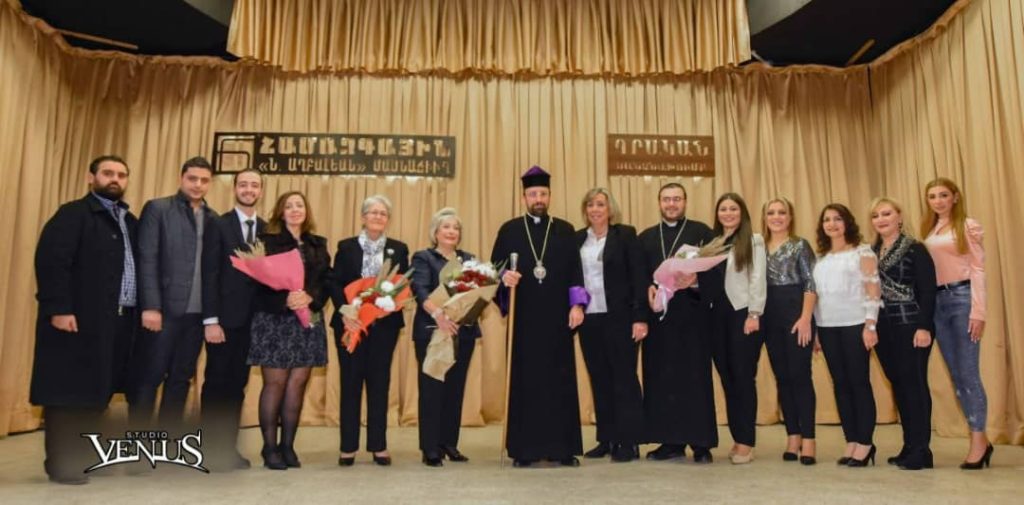 Houri Azezian was honored for 35 years as a writer, polemist, and translator. She holds a doctoral degree in history. The event, held at the Holy Mother of God Church in Aleppo on November 26, 2021, was planned by the Hamazkayin Aleppo Nigol Aghpalian Chapter Executive Board and organized by the chapter's Literary Committee. It was held under the aegis of Archbishop Masis Zobuyan, Prelate of the Armenian Diocese of Syria.
The speakers were the author Lala Miskaryan-Minasyan, the Rev. Fr. Khoren Bertizlian, and Zarmig Boghigian, the editor of Kantsasar. The emcee was Meline Bezjian.
Jirair Garabedian offered opening remarks. An artistic program featured Sona Chaloghlian, who read from the pamphlet, Ov Keghetsig Hayorti (Oh beautiful Armenian son), Tamar Keoshgerian, who read from the book, Mdadzumneru Ardzakange (Reflections), and Gasia Baghdigian, who sang "Du im Musan es" (You are my muse).
At the conclusion of the celebration the chair of the Regional Executive Board, Maral Dikbikian, presented a gift to the honoree. Dr. Azezian said a few words from the heart and the prelate closed the evening with a prayer.