Armenia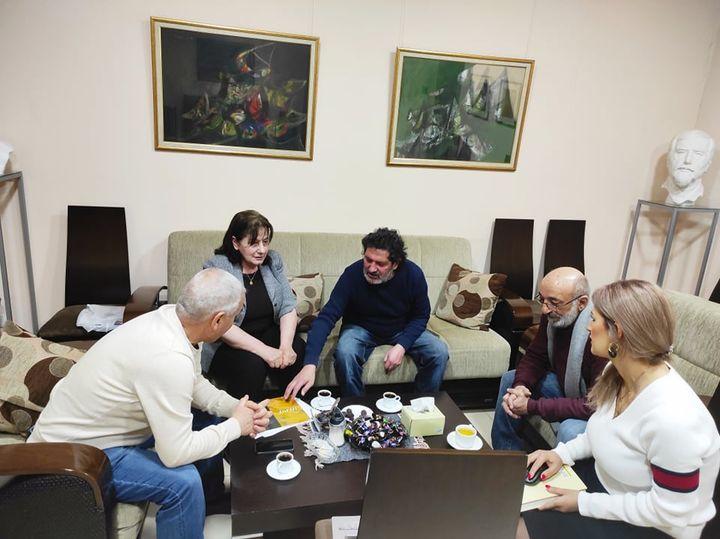 A tradition established by the Hamazkayin Yerevan Office is an exhibit titled "Yes Em" (I am), accompanied by the publication of a volume of the works exhibited.
This year "Yes Em" will have a new format. It will show the artwork of young Armenian men killed in the 44-day war in Artsakh.
Through efforts of the Hamazkayin Yerevan Office, works by 25 young men were collected from various educational institutions in Armenia and Artsakh. Sadly, some of their works remained in the parts of Artsakh that are occupied by the invader, and the office was able only to obtain photographs of the works.
On March 3, 2022, at the Hamazkayin Yerevan Office, the members of the "Yes Em" board held a meeting. Invitees included Ashot Avakyan and Armen Vahramyan, member of the Artists' Union of Armenia. The event this year will be more imposing than ever, as it will embody the significance of immortality and will remind us that they are with us forever.
Hamazkayin Yerevan Office