Regional
USA & Canada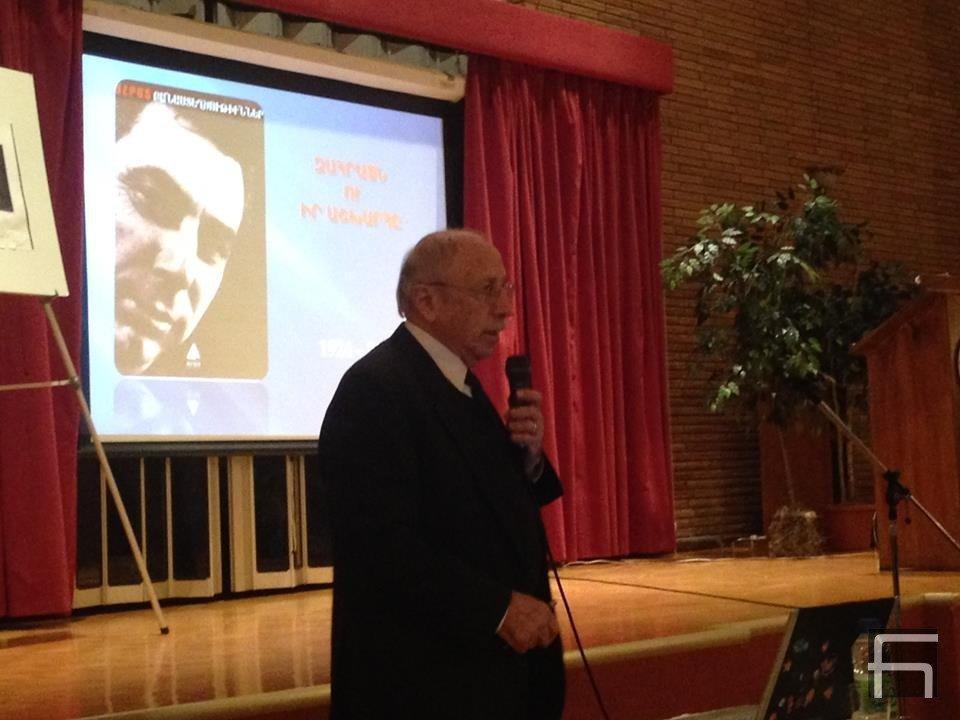 On Wednesday, December 3, 2014, at 8 pm, at Montreal Center of K.Polis Armenians' Union, a literary evening took place dedicated to Zahrad's 90th anniversary. The organizers of the event were the Cultural Committee "MEK"of K.Polis Armenians' Union and the Literary Committee of "Sanahin" Chapter of Hamazkayin.
The conductor of the event Taguhi Papazyan made the opening speech welcoming the audience. She invited to the stage Zaruhi Elakeoze who told an episode from the poet's life.  Anahit Balian recited the poems "Mesropabouyr" and "Komitas", and Irma Ashechian read the pieces "Handes" and "Up to Canada".
"MEK Cultural Committee's Chairperson Irma Mirakian introduced the speaker of the day invited from New Jersey Dr. Hrant Markarian, a well-known scientist, playwright, poet, literary critic, director, actor, translator and educator.
Dr. Markarian introduced the poet's inner world to the audience by power point. After presenting Zahrad's brief biography, he made a deep analysis on his poems of different years, spoke about the poet's skills of choosing characters, his "Life and EGO" interpretations, his variations of words and figures and his unique style in general which is simple and profound at the same time.
At the end of the evening, the Chairperson of "Sanahin" Chapter of Hamazkayin Tamar Shahinian made the closing speech. She expressed her special gratitude to the main speaker for his insightful analysis, to the "MEK" Cultural Committee for their gracious cooperation, and finally, to more than 100 literature fans present at the event.
The attenders of the event expressed their immense admiration after the event at reception table.