Europe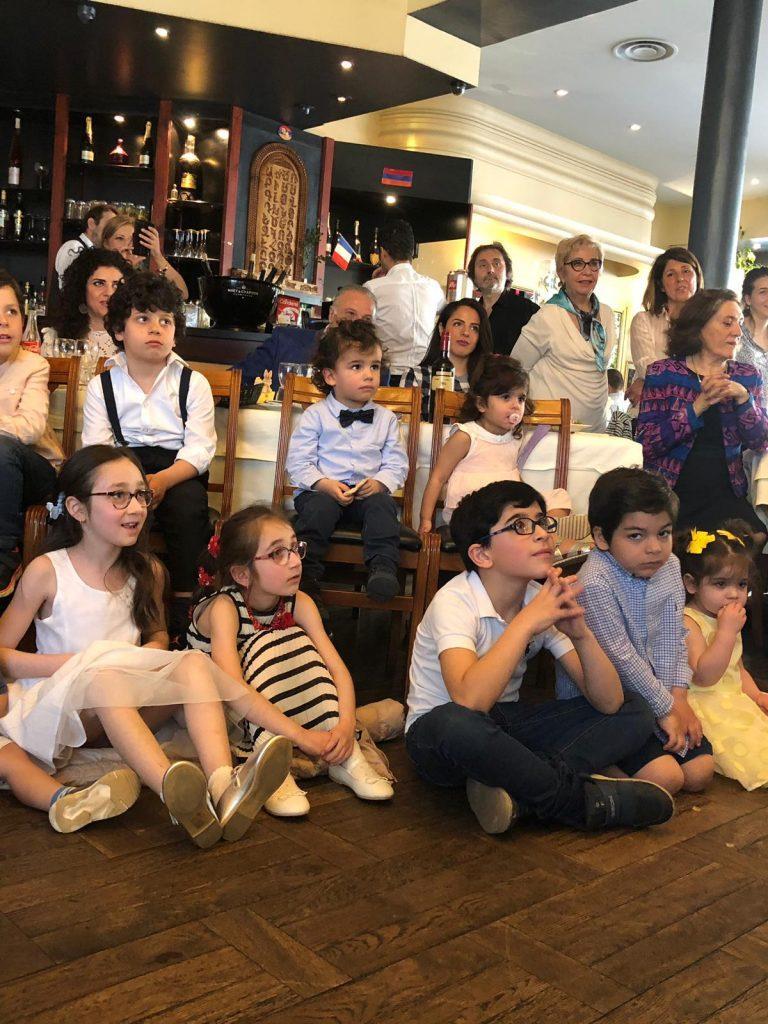 On April 21, 2019, the Hamazkayin Paris Chapter celebrated Easter with a now-traditional luncheon.
More than one hundred people of all ages attended the event, which had an Armenian family atmosphere.
The guests competed in cracking dyed eggs and sang; there was a raffle. A teenage theatrical group, especially invited to the luncheon, staged one of Hovhannes Tumanian's stories for his sesquicentennial.