Regional
USA & Canada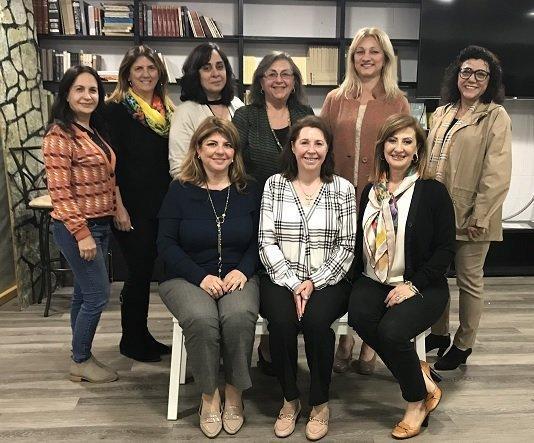 The 23d regional convention of Hamazkayin Western USA took place on March 23, 2019, in Glendale, Calif.
Some 65 individuals were present, including 25 voting delegates from various chapters and entities, nonvoting invitees, the chairs of former regional executive boards, Central Executive Board representatives Manoug Choukhajian and Dr. Dikran Babikian, members of the regional executive board, and committee members.
The meeting systematically considered the outgoing body's programmatic and financial reports. Evaluating the board's work, the convention found it exceptionally good.
Suggestions and decisions were then adopted for the new board and future activities.
At the conclusion of the meeting, a new regional executive board was elected. On March 27th, the cochairs of the convention convened the first meeting of the new board. At that meeting, the board elected its officers and divided responsibilities as follows:
Knar Kortoshian, Chairperson
Lyusi Chukhajian, Secretary
Vartug Garabedian, Treasurer
Arpi Hamparian, Advisor
Vilma Kuyumjian, Advisor
Vania Babigian, Advisor
Karmen Libaridian, Advisor
Mishel Safarian, Advisor
Seta Krikorian, Advisor
The Central Executive Board congratulated the new Western USA board, and wished them a successful term.