Europe
Regional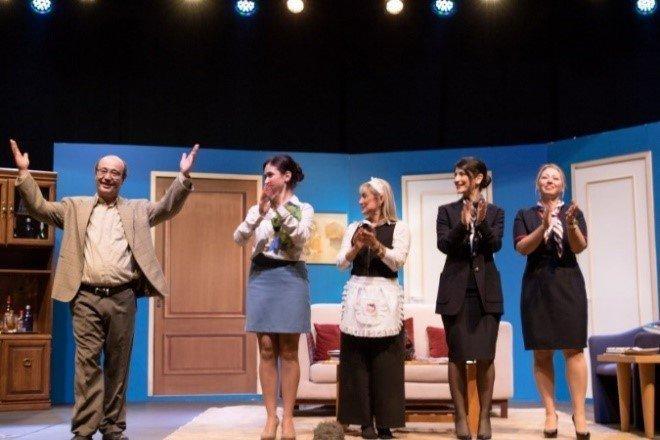 On Sunday, January 15, 2017, the "Mask" Theater Group of ″Oshakan″ Chapter of Hamazkayin Cyprus performed the "Super Boeing" comedy, directed by Harout Tahmazian. The play was the abridged version of the classic farce ″Boeing-Boeing″ written in the 60-s by the French playwright Marc Camoletti, and rewritten by Harout Tahmazian.
Before the performance, Executive Board Chair, Arto Tavitian delivered a speech saying that besides other comedies, it was the 15th performance of the "Mask" Theater Group since the Chapter's establishment in 1999. He thanked the director and actors of the performance, and especially the stage decorators, which had spent long hours to make the stage decorations of the performance.
The theater hall of Russian Cultural Center of Nicosia was filled up, and the people really enjoyed the performance from the beginning to the end, as well as the marvelous play of actors Harut Tahmazian, Nazareth Adrian, Arax Kyureghyan, Zhina Nokoghosyan, Sonia Chilinkirian and Marcia Adrian.
The audience appreciated the performance with stormy ovation and congratulations. They expressed their admiration and highly praised the Hamazkayin "Mask" Theater Group's director and actors for this successful performance and for making the theater lover Armenian society of Cyprus really happy and joyous.