Middle East
Regional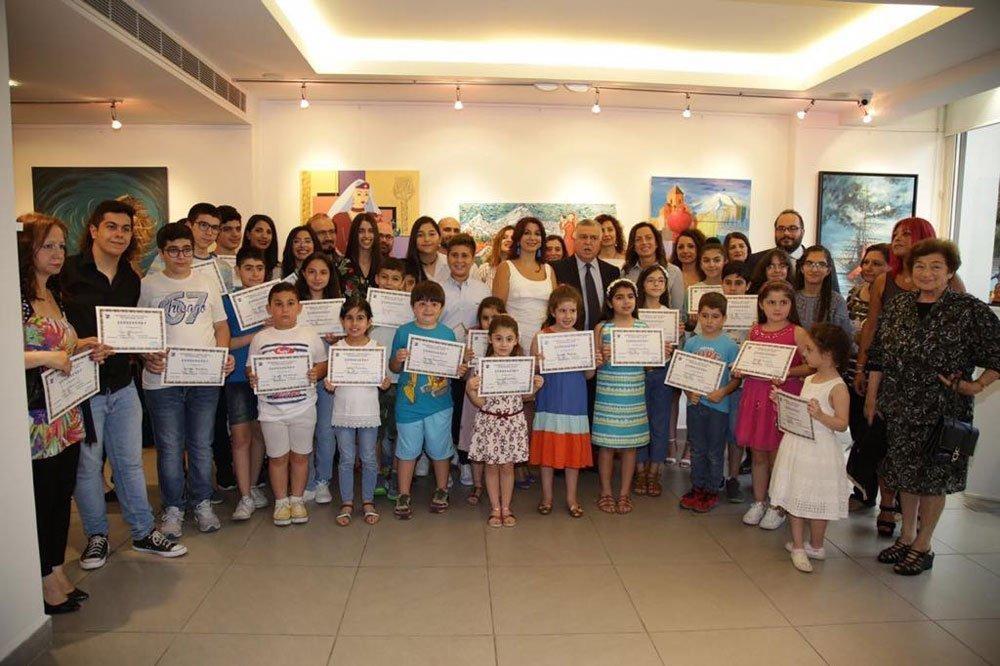 On June 6, 2019, the Hamazkayin Lucy Tutunjian Art Gallery hosted the yearend student exhibition and diploma ceremony for the Hamazkayin Toros Roslin Art Academy.
Speaking on the occasion, Vazken Mughalian, who is responsible for the academy, noted that the school has operated for 31 years and contributed to the emergence of artists in Lebanese-Armenian circles and beyond. The program is based on research and aims primarily to establish ties with the homeland so students can continue their studies there.
After presenting the academy's annual program and activities, he thanked the Hamazkayin Regional Executive Board of Lebanon, the trustees, the administration of the Hamazkayin schools of fine arts, for supporting the academy. The also thanked the gallery and artist Lucy Tutunjian for presiding over the event/
Tamar Snabian-Surchian, director of the Hamazkayin schools of fine arts, also spoke. She said the event was important because it presented the results of a whole year's work.