Artsakh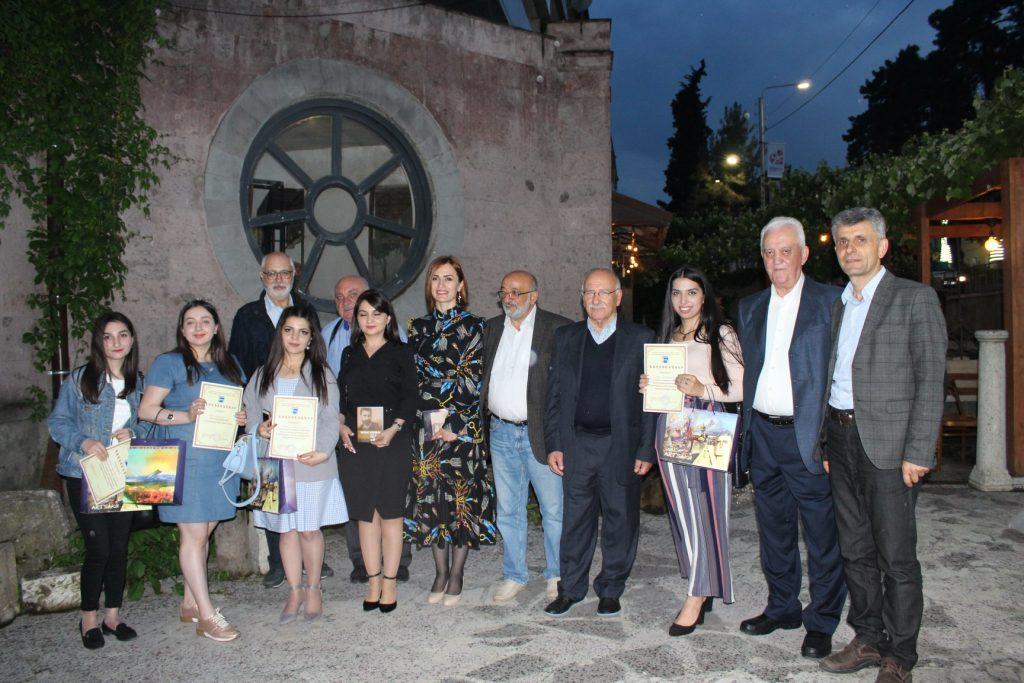 Vartkes Aharonian published a series of articles in the Hairenik monthly in 1936. The Hairenik Press in Boston released the collection of articles as a book in the same year. Vartkes Aharonian, son of Avetis Aharonian (who signed the Treaty of Sèvres on behalf of the Armenian republic in 1920), was a public intellectual, lawyer, pedagogue, and writer. This book has been republished by Hamazkayin as Hovhannes Tumanian: The Man and the Poet.
The Hamazkayin office in Artsakh decided to hold an event celebrating the republication, the Stepanakert newspaper Aparaj reports. The "Armatner" Center in Stepanakert hosted a constellation of cultural and literary leaders for the occasion. Meguerditch Meguerditchian, chairperson of Hamazkayin's Central Executive Board; board member Spartak Karabakhtsian, chairperson of the Hamazkayin Foundation in Armenia; board member Antranig Messerlian, a former mayor of the Bourj Hammoud district of Beirut; Hamazkayin Artsakh trustee Garabed Baitarian; poet Vartan Hakobyan, chairperson of the Writers' Union of Artsakh; poet Sokrat Khanyan; Davit Ishkhanian, a member of the National Assembly of Artsakh and chairperson of the ARF Central Committee of Artsakh; and many lovers of arts and reading.
The program was opened by Hermine Avagyan, head of Hamazkayin's Artsakh office. She spoke about Vartkes Aharonian, the author.