Artsakh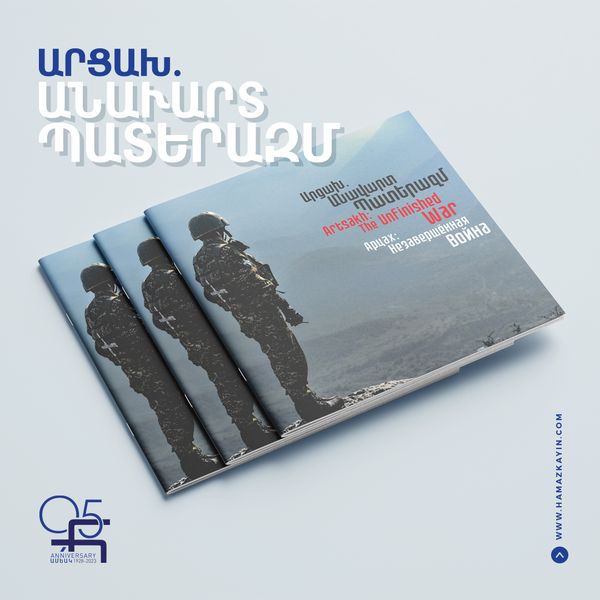 The Artsakh Office of the Hamazkayin Armenian Educational and Cultural Association, with the support of the association's Central Executive Board, published Artsakh: Unfinished War, a collection of photographs by Davit Ghahramanian. With text in Armenian, English, and Russian, the book was published on the occasion of the 95th anniversary of Hamazkayin. It comprises three parts: the 44-day war, after the war, and the ongoing siege.
To receive the book, contact your Hamazkayin regional executive board or write artsakh@hamazkayin.com
The book is provided to individuals who donate $50 or more.