Vahe Sethian Printing House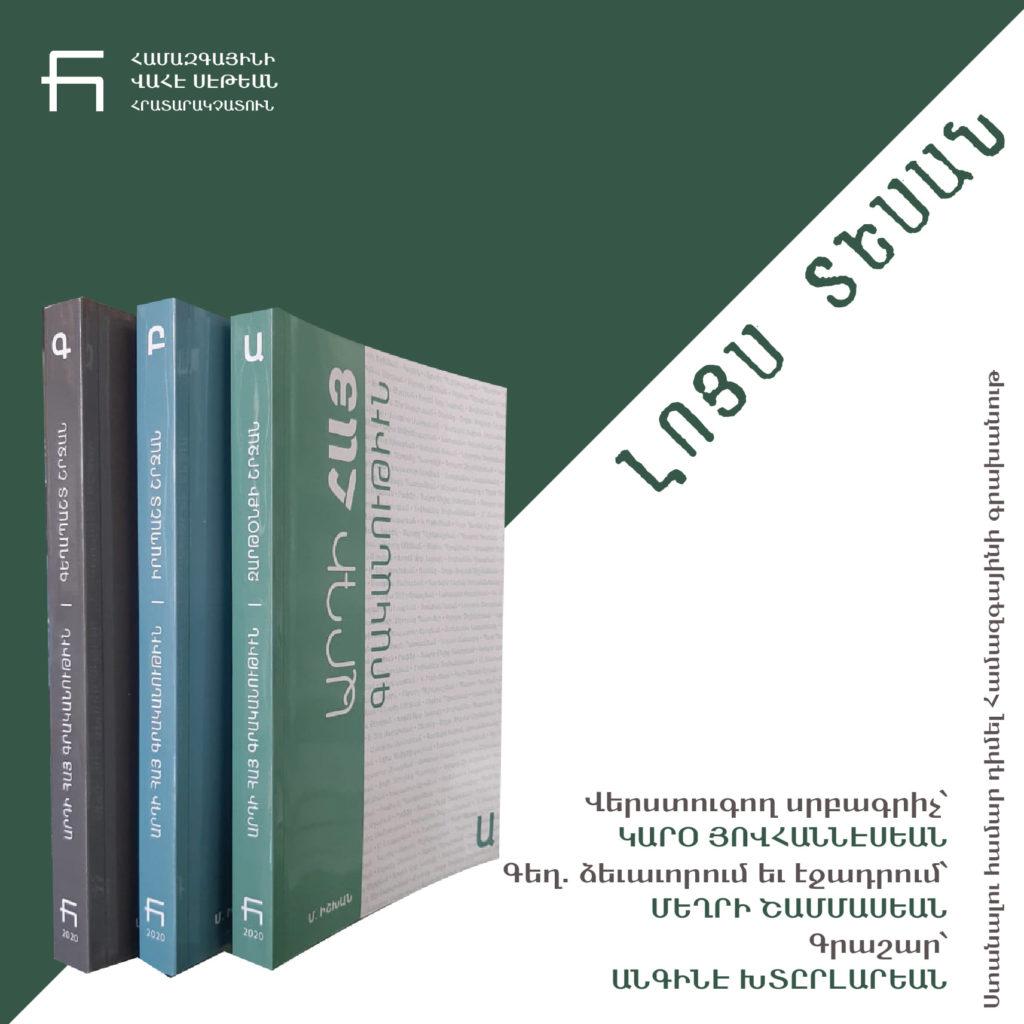 Moushegh Ishkhan's three-volume Modern Armenian Literature was republished by the Hamazkayin Vahe Setian Publishing House. Garo Hohannesian served as copy editor, Meghri Shammasian as publication designer, and Ankine Khederlarian as typesetter.
The first volume, Renaissance Period, encompasses the years 1850 through 1885. The second, Realist Period, covers 1885 through 1900. The third volume, Aesthetic Period, brings the story through 1915.
Moushegh Ishkhan covers almost a century of important and representative Armenian literary figures and poets: their biographies, notes on their works, commentary on their literary characteristics, and some sample writings. To make the study of the meaning, depth, and literary values of their works easier, Ishkhan has provided guides to vocabulary and exercises. The book includes not just major authors, but also writers who may not be as prominent.
In presenting literary figures, Ishkhan has been guided by three principles: specificity, simplicity, objectivity.
Ishkhan provides a short historical sketch of the political, social, cultural, and linguistic conditions in each timespan to help the reader understand the differences in character and artistic conceptions of the different generations of authors.
The readings from each author give a good sense of the author's style, as well as their artistic conceptions or the circumstances in which they lived, wrote, and died. In some instances, Ishkhan provides expositions on literary genres and styles.
The volumes are practical and accessible textbooks. They make the work of Armenian literature teachers and students alike easier. As a pedagogical tool, the work does not get into lengthy and deep analysis. Ishkhan has provided students with what they need to know about each author's value and characteristics. Rather than engaging in abstraction, he has brought together judgments that have withstood the test of time.
Ishkhan's goal was to present modern Armenian literature in an accurate and easy-to-digest way.