Europe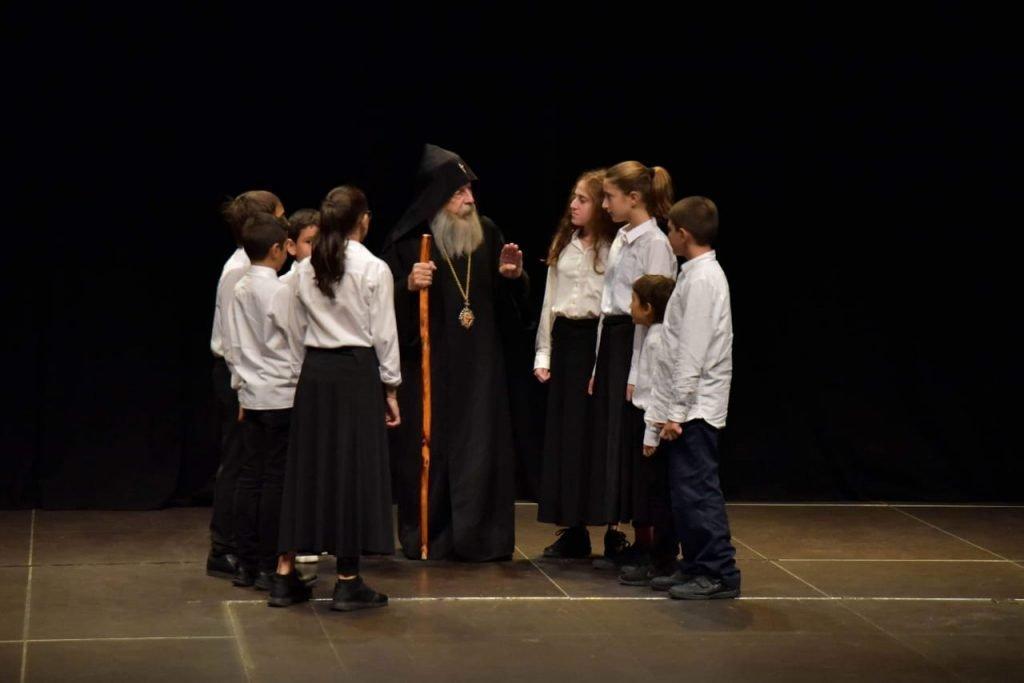 On November 11, Khrimian Hayrik climbed onstage in Nicosia and delivered his powerful message to Armenians, emphasizing our homeland, our faith, our culture, and the importance of the Armenian family for the preservation and perpetuation of the Armenian nation.
The event was sponsored by Hamazkayin's Cyprus chapter. The audience was spellbound by Khrimian Hayrik's story, events from his life, his role as a cleric, and the difficulties he faced. They followed emotionally as they watched his years as Patriarch of Constantinople and then Catholicos of all Armenians, his attendance at the Berlin summit (1878), his resistance to the confiscation of Armenian church properties by the Tsarist government (1903), and other notable events from his life.  
The performance concluded with the audience showing their appreciation for the performers with thunderous applause and celebration. They also expressed their sentiments to Dr. Hrant Markarian, who presented the personality of Khrimian Hayrik in a moving and glorious way with an artful monologue that lasted over an hour. The presentation had an educational aspect, highlighting patriotism and progressivism.
Dramatist, director, actor, writer, literary critic, scientist, teacher, and community leader Hrant Markarian (U.S.A.) wrote the play and starred in it. He brought to life a miraculous representation of Khrimian Hayrik in a way that will be indelible in the minds of Armenians in Cyprus. The audience left the hall in the hopes of seeing Dr. Markarian and his art again before long; they placed the burden of realizing that hope on Hamazkayin.