Europe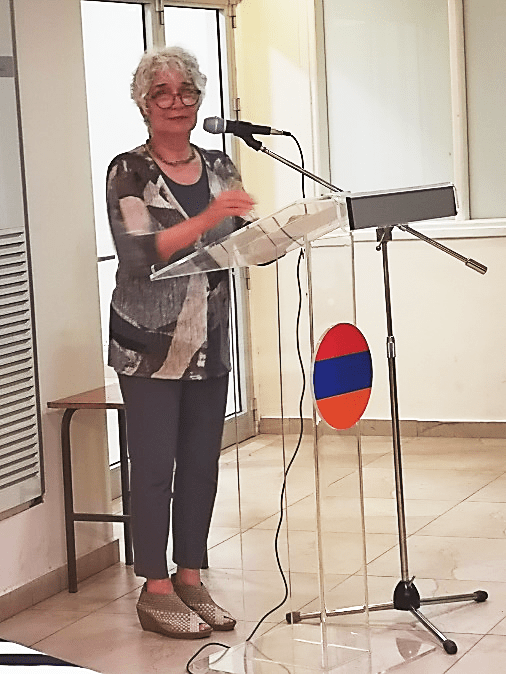 The Hamazkayin "Oshagan" Chapter of Cyprus and the Moufflon Bookshop on June 3, 2019, organized an event for Susan Pattie's book, The Armenain Legionnaires: Sacrifice and Betrayal During World War I. The event took place at the Homenetmen-AYMA Hall in Nicosia.
Arto Tavitian, chairperson of the chapter executive board, briefly introduced Susan Pattie, who received her doctorate in anthropology from the University of Michigan, Ann Arbor. She holds the title of honorary senior research associate at University College, London.
With the help of a treasure trove of historical photographs, Dr. Pattie walked the audience through the story of her book.
She first described the genesis of the book and the research and translation that went into it. She then spoke about the patriotic impetus of the legionnaires and how the French and British governments betrayed them, handing their patrimony to the Turkish republic. Dr. Pattie said the relations between the Great Powers is portrayed from the perspective of a small nation stuck in someone else's war that, nonetheless, destroyed their world.
The evening ended with a wine reception and book sales. Dr. Pattie signed copies of her book.