Artsakh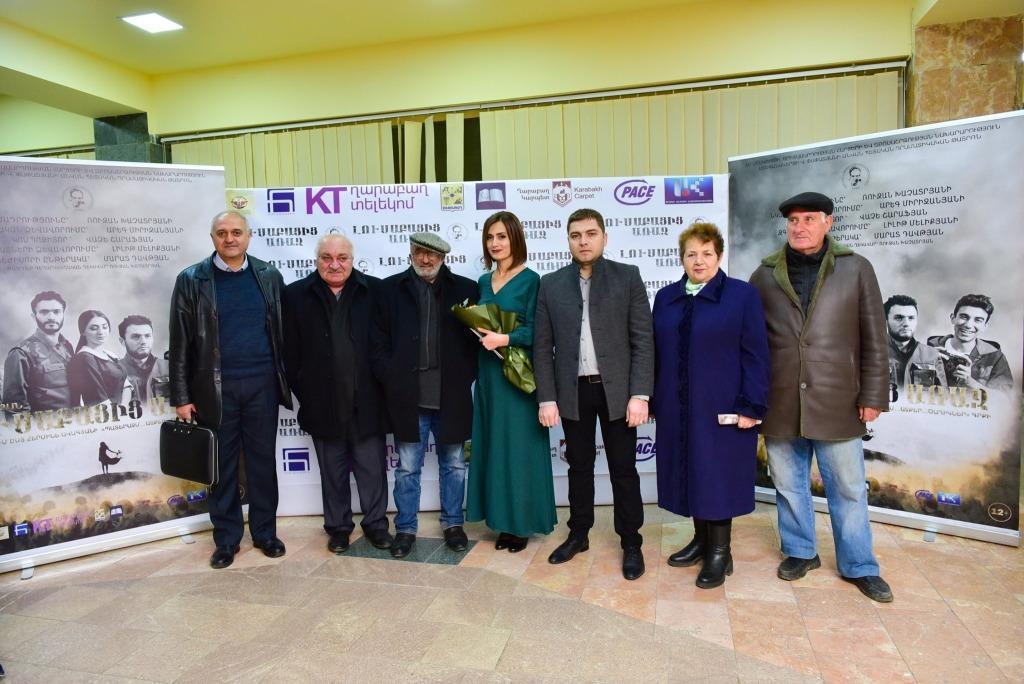 A play about the liberation struggle of Artsakh, Lusbatsits araj ("Before the Dawn,") is being staged by Hamazkayin and the Stepanakert State Dramatic Theater, Aparazh reports.
On December 5, 2019, at the Stepanakert Youth Palace, the premiere of the play took place. It is adapted from the young novelist Hermine Avagyan's Paterazm. . . achker. . . tzaghikner. . . ("War. . .  eyes. . .  flowers")
Ashot Ghulyan, president of the National Assembly, Lernik Hovhannisian, minister of culture, youth affairs, and tourism, Spartak Karabakhtsian, a member of the Hamazkayin Central Executive Board and chairperson of the Hamazkayin Fund in Armenia, Hakob Ghazanchyan, president of the Theater Workers Union of Armenia, and other functionaries were among the audience.
Ms. Avagyan had dedicated the book to the memory of her father, Armen Avagyan, a military commander who died in action, on the occasion of the fiftieth birthday. The play brings episodes of the Artsakh liberation movement and war to life. The commander in the play serves as an embodiment of the collective will and dedication of the Armenian people. The play celebrates the strong bonds between Armenia, Artsakh, and the diaspora.
The well-known composer Vache Sharafyan composed the music for Before the Dawn.
Ms. Avagyan noted that the title of the play is imbued with symbolic meaning. She said she wished to present everyone's childhood, the battles fought in familiar places, until dawn and victory, the heroic past, and the boys who brought those victories.
"We must tightly embrace our peaceful dawns that were achieved at the cost of blood. Let everyone's childhood remain a child, and let three apples fall from heaven in everyone's fairy tales," the author said.
The director of the play is Ruzanna Khachatryan, artistic director of the Stepanakert V. Papazian State Dramatic Theater. She said the play reflects the consequences of war and the psyche of a man who has lived through war.
"We know well what war is and had no intention of deceiving anyone. Our priority has been not to fool ourselves or others and to be honest with the audience," Ms. Khachatryan said.
Mr. Ghazanchyan, who is the son of Yervand Ghazanchyan, said the play was an opportunity to recall and reevaluate our past. He said the theme is necessary but hard to bring to the stage because any play on the topic necessarily grapples with the lives of people who are well remembered by its audience.
"I would like the play to be seen not only by the present audience but also by young people who have served on the soil of Artsakh," he added.
The poet Sokrat Khanyan recalled his discussion of the novel in the pages of Aparazh. He felt Ms. Avagyan was a new voice for the pain and protest of the Armenian people.
The heroes of the war were also invited to the premiere.
The play ran for three days and was greeted each day with standing ovations.