Regional
USA & Canada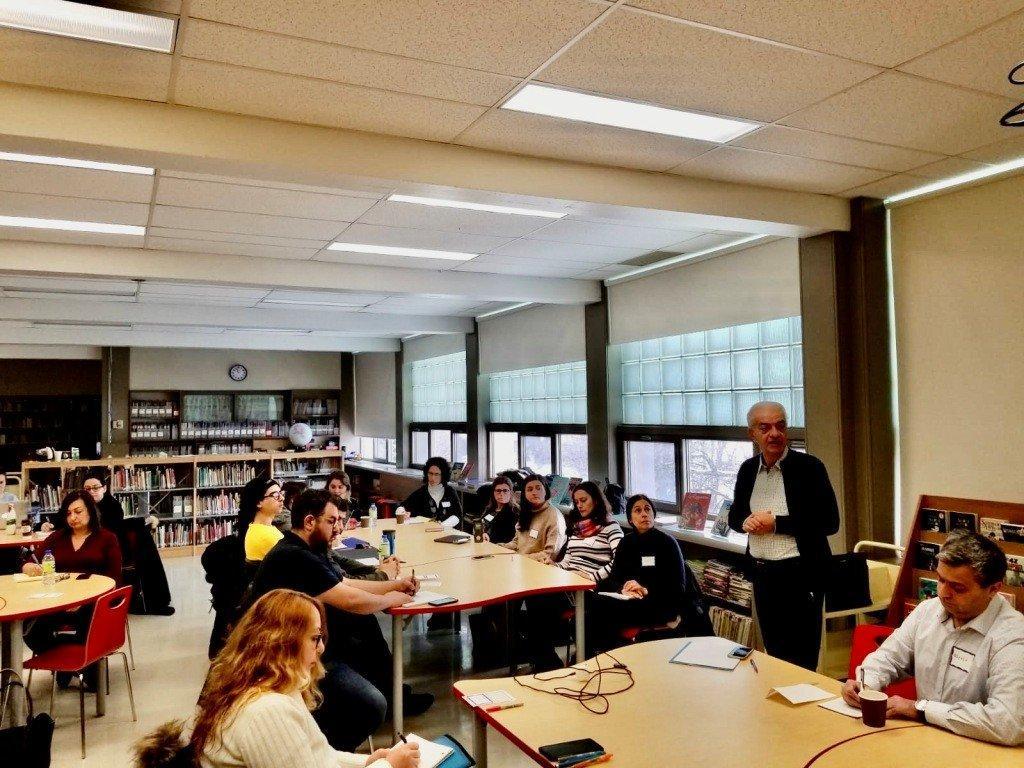 Women in Armenian Literature, Part 1, was the second topic covered in the Levon Shant Armenian Studies course led by Dr. Viken Tufenkjian. The program took place on January 18, 2020. Dr. Tufenkian himself was the speaker. He gave an overview of the historical and social circumstances in which feminism developed in England and France. He then presented the first Armenian feminist journalist, Elbis Gesaratsyan, and her work.
Dr. Tufenkian spoke about the portrayal of women in a few novels and stories published in the late nineteenth century, such as Dikran Gamsaragan's The Teacher's Daughter, Yerukhan's The Amira's Daughter, and Krikor Zohrab's novels. He then focused on the life and community work of Zabel Asadour (Sibil), a vigorous advocate for the education of Armenian young women. He presented a few of her stories. Then the students discussed her "Honest Feminism" dialogue, and the model of womanhood found in that work.
In the second part of the lesson, the students became familiar with the life and work of the first Armenian woman novelist, Srpouhi Dussap. They discussed three of her works, Mayda, Siranush, and Araksya Gam Varzhuhin (Araksya or the teacher). These works portray the difficulties faced by widowed and single women, the misfortune of women in forced marriages, and issues of children's upbringing.
At the end, the students had written assignments. They wrote letters to Dussap discussing their reactions to the topics covered in the class and their thoughts. Some of the letters were read aloud to the class.