Vahe Sethian Printing House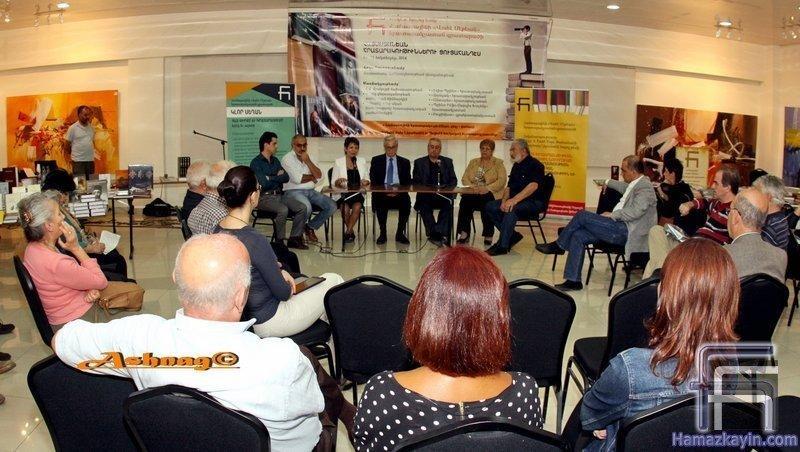 On Wednesday, 15 October 2014, at 8.00pm at "Punig" Hall of "Aztag", Hamazkayin's "Vahe Setian" Publishing House organized a Round Table. The topic of the discussion was related to the importance of the book delivery activity initiated by "Vahe Setian" Publishing House as well as the cooperation between publishing houses. The participants of the discussion were native Armenian and local Armenian intellectuals, representatives of press and readers.
Suzy Derderian made an opening speech on behalf of the "Vahe Setian" publishing house, after which the conductor of the day Dikran Jinbashian greeted the participants and presented the general discussion topic.