Regional
USA & Canada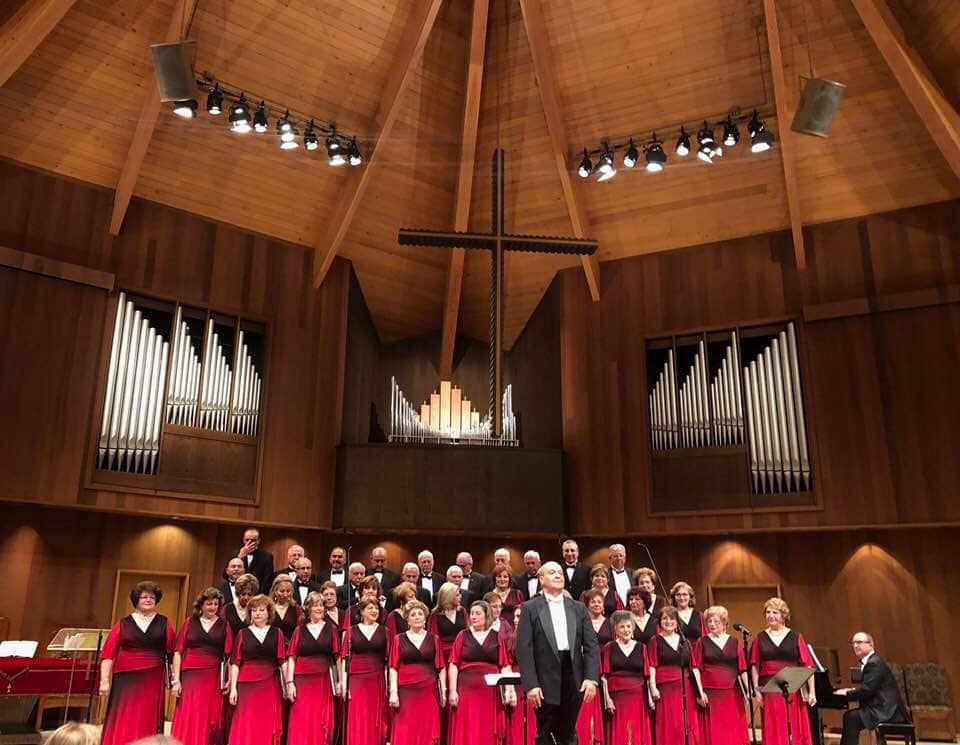 Once again the star of Fresno shines. This time it is Hamazkayin's star. Specifically, the Hamazkayin Fresno "Taniel Varoujan" Chapter invited the Armenian Youth Association of California "Gomidas" Choir to perform. The concert took place at the Armenian Presbyterian Church on February 16, 2019.
Notwithstanding pouring rain and challenging travel conditions, it became possible to have a successful event thanks to the joint efforts of the "Gomidas" choir and the chapter executive board. The choir consisted of 45 singers and its conductor, Mikayel Avetisyan. Pianist Hovsep Torosyan dedicated time out of his busy schedule for this concert, for which we are especially grateful. Overcoming the harsh winter conditions, he was able to return to Los Angeles the same night.
Nazik Arisian, the chapter president, opened the concert with words of welcome. She took the opportunity to thank Hamazkayin's founders, as well as the founders of the chapter. She stressed the main mission of the chapter, which is to help maintain Armenian identity through cultural creation. She then presented the choir, which looked beautiful on stage.
For the first part of the program, the choir presented classical songs from Gomidas and other authors. The audience was visibly appreciative because the carefully curated list of songs was rich with folk songs like "Im anush davigh," "Lerner hayreni," "Mardigi yerke," and "Ichav marmant irigun."