Armenia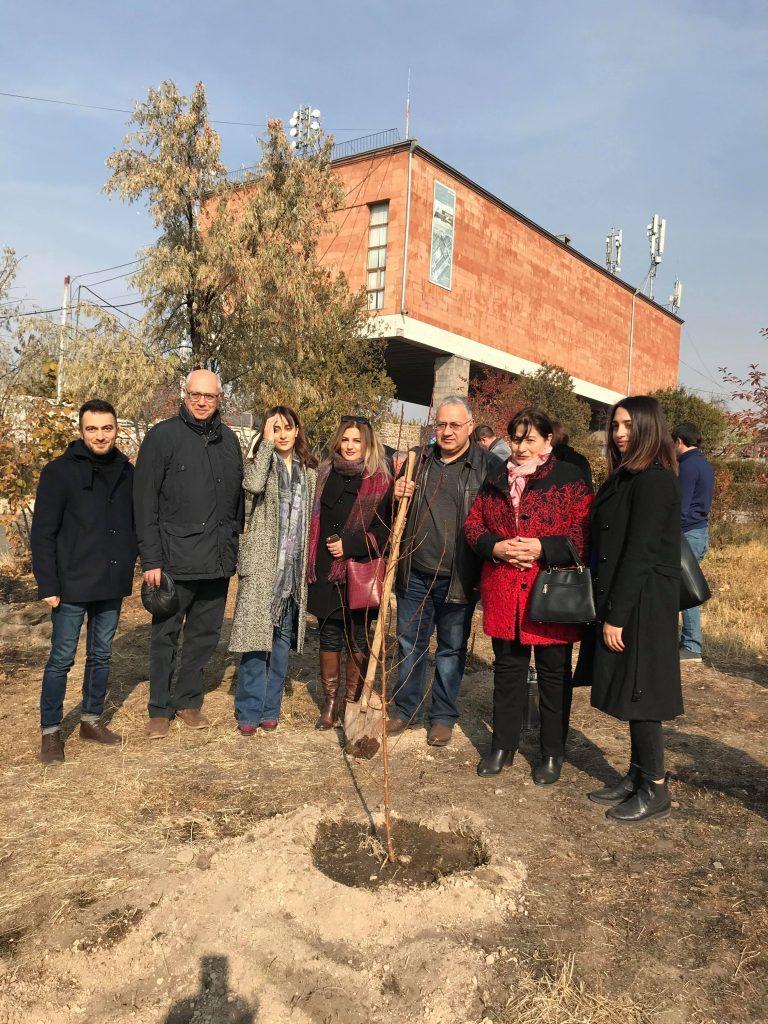 On November 26, 2019, at invitation of the Khachatur Abovyan House-Museum in Yerevan, the Hamazkayin Yerevan office participated in a tree planting in the memory of some fifteen greats whose anniversaries are being celebrated. They included Gomidas, Hovhannes Tumanian, Paruyr Sevak, Levon Shant, Charles Aznavour, Sos Sargsyan, Silva Kaputikyan, and Gevorg Emin.
Intellectuals and participants in the fields of literature, arts, and culture were in attendance.
Also present were descendants of the honorees and the directors of some museums. The seedling for Abovyan was planted by his distant descendant Arman Abovyan, a member of the National Assembly. The seedling for Sevak was planted by his grandson Sevak Ghazarian. The seedlings for Parajanov were planted by the directors of his house museums.
The seedling for Shant, a founder of Hamakzayin, was planted by Yerevan office director Ruzan Arakelyan and trustees Garo Baytarian and Artashes Shahbazian.
The Hamazkayin office donated books published by the organization to the house museum on this symbolic occasion.