Middle East
Regional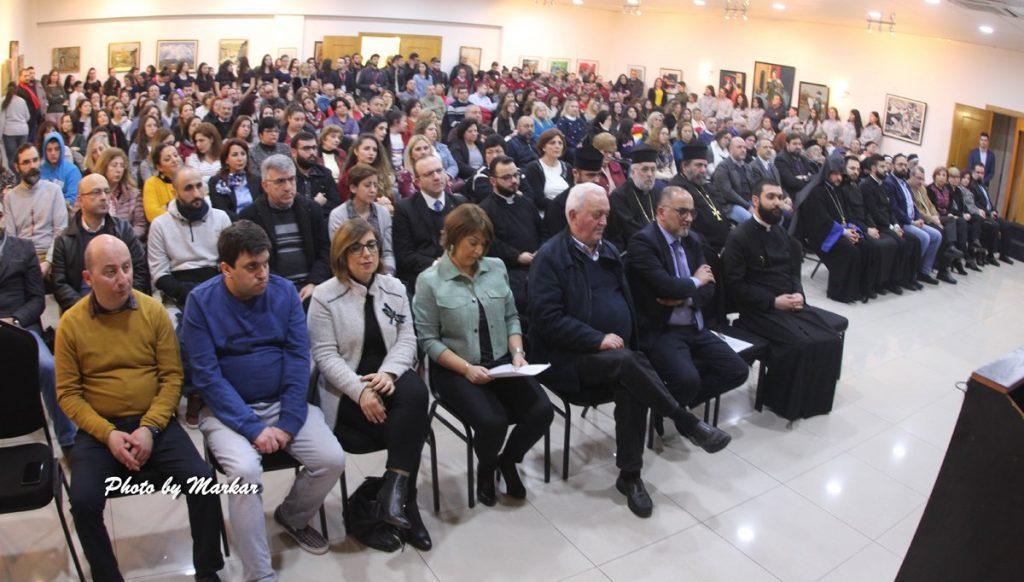 The 150th anniversary of the birth of Gomidas was marked at Aztag's Piunik Hall on February 14, 2020. Sponsored by the Hamazkayin Regional Executive Board, the event was organized by the Hamazkayin "Kousan" Choir in cooperation with the Vahe Setian Press.
Addressing teachers, Gomidas had written: "Approach the work of education with care and reverence. Your job is a very sensitive one. We are called upon to shape a generation, the future of the nation. If we guide them in the wrong direction, we will lead the nation to collapse." Emcee Garen Arapgirian greeted the audience with this quote.
The speaker for the day was Haigazian University lecturer Shaghig Kandaharian-Hudaverdian. She discussed the cultural legacy of Gomidas, his reputation, and his message to Armenians.