Australia
Regional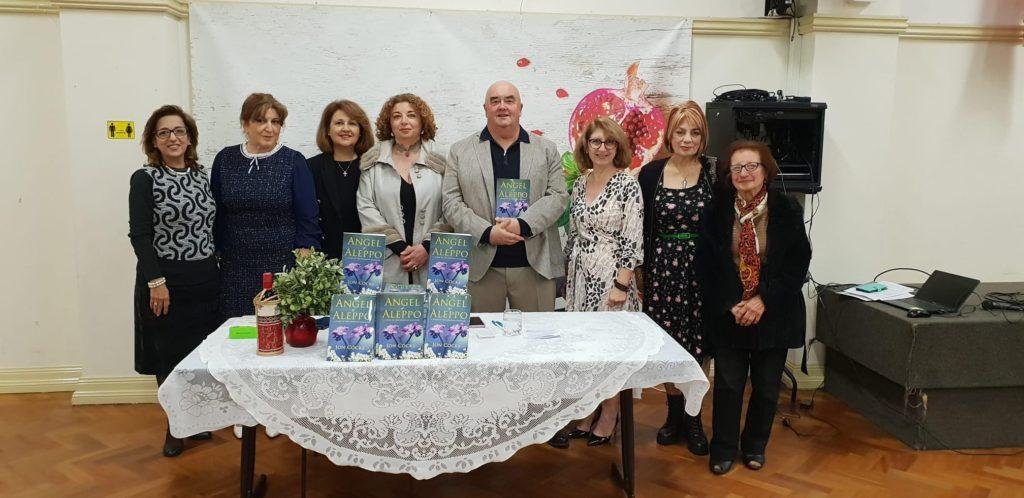 The Hamazkayin Australia Literature and Arts Committee organized, under the aegis of the His Eminence Archbishop Haigazoun Najarian. Primate of the Diocese of the Armenian Church of Australia and New Zealand, on May 22, 2021, held a book launch in Adelaide for Jon Cocks, Angel of Aleppo: A Story of the Armenian Genocide.
A large number of guests and book lovers were in attendance a Comrade Isgenderian of the Literature and Arts Committee said words of welcome and Comrade Basdajian introduced the author, who was present with his Armenian wife, Lilit.
The author took the stage to talk about the book. Jon Cocks said he first learned of the Armenian Genocide and Armenian history from his beloved wife. He said he was deeply moved by the tragedy and decided to write a novel about it. This project came to fruition over the course of five years.
The heroine of the Angel of Aleppo is an Armenian woman who has suffered hunger and crossed the desert barefoot, ending up as a survivor in Aleppo.
The young Hamazkayin member Anna Berberian presented the dance, Moush. After the performance, there was a question-and-answer period. As he responded to the questions, the author recommended reading the novel and learning more about the experiences of his heroine Anoush.
The primate said a few words in closing. He had words of praise for the author for doing the research and creative work involved in writing the novel. The primate wished him the best.
A wine-and-cheese reception followed, as the author signed copies of the book and answered questions.
Hamazkayin Australia Literature and Arts Committee