Regional
USA & Canada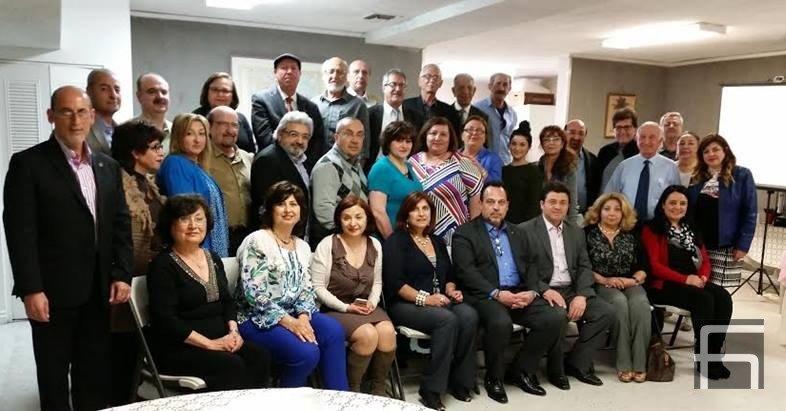 The Regional Executive Board of Hamazkayin Western America held its 20th Regional Assembly on March 22, 2015 in Glendale residence. ARF Bureau and Central Executive Board Member Dr. Viken Yacoubian, authorized representative from the ARF C. Committee of Western America Saro Nazarian, representatives of chapters and professional committees functioning under the patronage of the Regional Executive Board, Board members, delegates, invited members of Hamazkayin, including the Editor of "Asbarez" Daily Comrade Apo Boghigian, the manager of "Sardarabad" bookstore Comrade Varuzhan Urfalian and administrative representatives of the Glendale Seniors Association.
During the meeting, the chapters and the regional boards presented reports about their activities. Some concerns were expressed related to the Hamazkayin's organizational life, regulations and the qualitative enhancement of education and culture.
The Assembly lasted from 10:00 am to 4:00pm and at the end of its agenda, it elected the new Regional Board members for the next two years. The following Board Members were elected by close voting - Anita Havatian, Nargiz Muriyan, Seda Konialian-Frunchian, Maral Zakarian, Maggie Stilian, Manuk Choukhajian, Rozhe Khadarian, Raffi Harboyan, Ara Keuroghlian.
At the end, Viken Yacoubian made a speech highly appreciating the Hamazkayin's recent achievements, such as the colossal and expensive work related to the theater festivals of the last two years or to the involvement of the young generation in some regions.  Simultaneously, he reaffirmed his expectations related to the regeneration of the Hamazkayin's activities and to the improvement and modernization of the new generations' interests.
Regional Executive Board of Hamazkayin West America
March 22, 2015