Regional
USA & Canada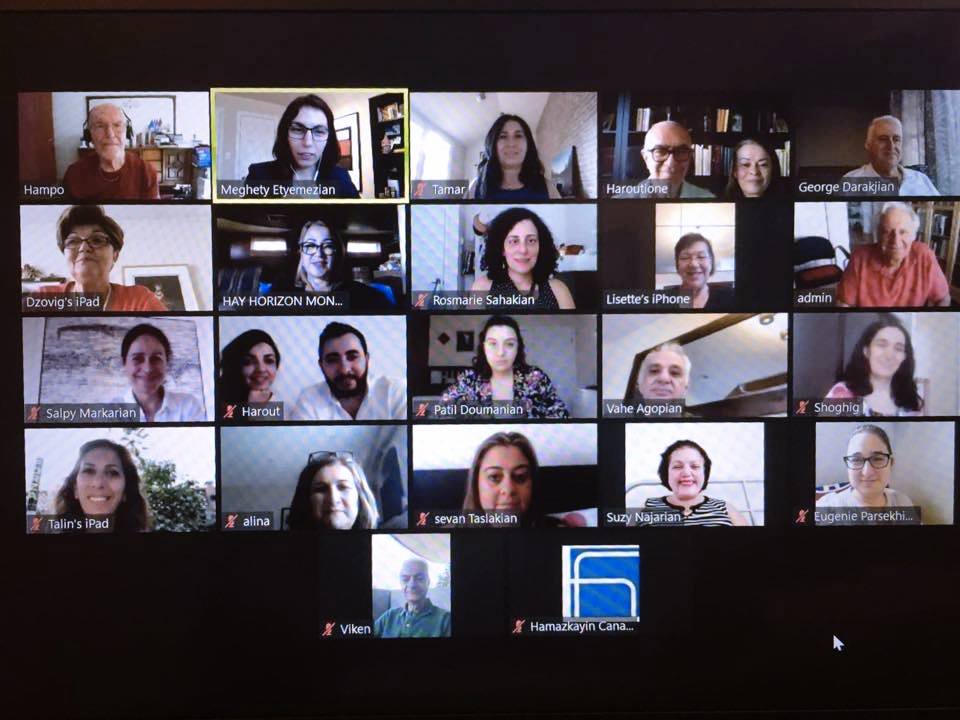 Hamazkayin's Canada Region held its 41st Regional Convention on August 22, 2020, online.
In attendance were delegates from the Montreal and Toronto chapters, members of the Hamazkayin Canada Regional Executive Board, Hamazkayin Central Executive Board representative Viken Tufenkjian, ARF Central Committee of Canada representative Vahe Hagopian, Pagine editor Sonia Kiledjian, and other invited members in an advisory capacity.
The convention examined the work of the regional board over the prior year, considering its activities and finances. It found the board's activity to have been "highly commendable." The convention then systematically examined the agenda for the upcoming year and passed resolutions about the path to be taken.
At the end of the meeting, elections were held. The Regional Executive Board for the 2020–2021 term is as follows.
Tamar Chahinian (Montreal), chair
Rosemarie Sahagian (Montreal), secretary
Anita Tobi (Montreal), treasurer
Eugenie Parsekhian (Toronto), advisor
Suzy Najarian (Toronto), advisor
Hamazkayin Canada 41st Regional Convention
25 August 2020