Europe
Regional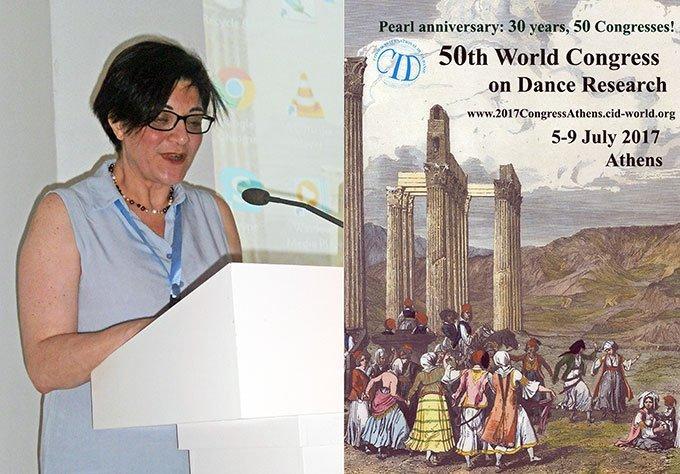 "Azat Or" - The Regional Executive Board of Hamazkayin Greece welcomed the invitation of the UNESCO International Dance Council (CID), and agreed on giving a performance on Friday, July 7, 2017, in the morning, at Aerides Hall of Cultural Council's Dance Theater of Plaka.
This Congress, sponsored by the UNESCO National Council and the Ministry of Culture and Education of Greece, was dedicated to the 30th Anniversary of the World Council of Dance and the 50th anniversary of the World Congress on Dance Research. Five hundred participants, dance instructors, dancers, and organizations from 50 countries, as well as dance groups and dance schools from 170 countries were invited to take part in the Congress.
UNESCO is the Educational, Scientific and Cultural Organization (NGO) of the United Nations Organization, located in Paris.
On the same day, the dance groups from abroad gave a performance on the stage of the Open Air Dora Stratou Dance Theatre. These performances will continue, and the Hamazkayin Nairi dance ensemble, consisting of both boys and girls, will give a performance on September 11 or 25. ( Our public will be informed about it by an aannouncement).
Member of the Hamazkayin Regional Executive Board's Committee of Charter and Publications, Verzhine Der-Hovagimian delivered a 20-minute speech in English presenting the Armenian history, music, the Greek-Armenian community, the Hamazkayin Association and its activities. The audience listened to her speech about the Armenian people's past (Genocide), independence, and the high academic quality of the Armenian culture both in Homeland and the Diaspora with great interest.
We congratulate Verzhine Der-Hovagimian for her excellent report.
The Hamazkayin Regional Executive Board also participated in the Congress.
Correspondent of Hamazkayin