Middle East
Regional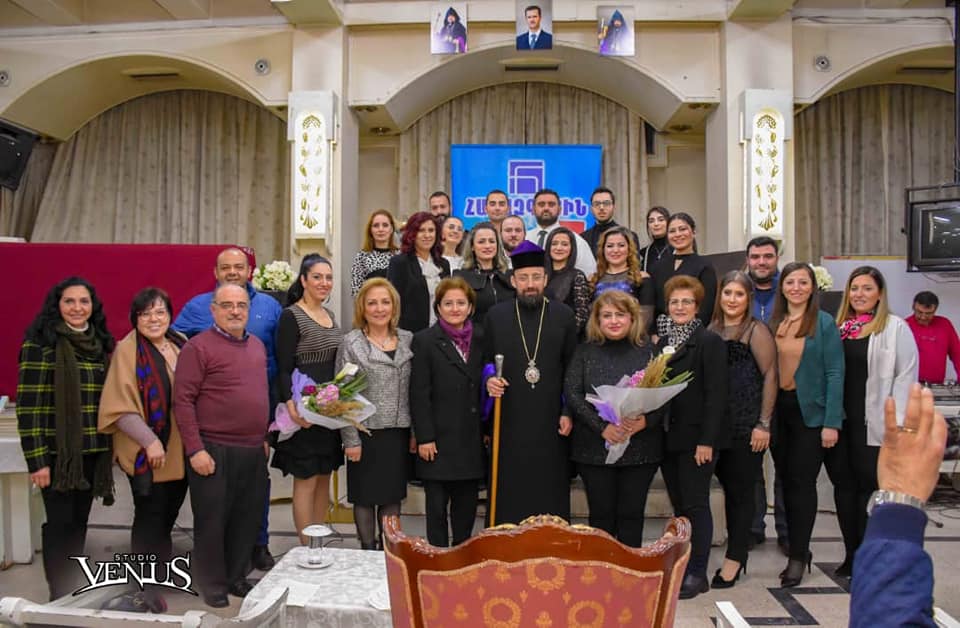 On the evening of March 11, 2021, Hamazkayin's Parsegh Ganachian Music School hosted an evening of seven musical performances, followed by an awards ceremony. The event took place at the Levon Shant Hall of Aleppo's Aram Manoukian House, and was attended by Syrian-Armenian culture enthusiasts.
The performers were vocal coaching and instrumental students, who presented the audience with beautifully performed pieces of both Armenian and international origins.
The awards ceremony took place under the auspices of Archbishop Masis Zobuyan, Prelate of the Armenian Diocese of Syria. The prelate, representatives of the Prelacy Executive Council, the Hamazkayin Regional Executive Board, Aleppo-Armenian community organizations, and music schools were in attendance, as were interested members of the public.
The ceremony began with the national anthems of Armenia and Syria. The emcee, Mariam Boghigian, asked for a moment of silence for the fallen soldiers in Artsakh and Syria. The Ganachian School's chairperson, Arous Shahinian, gave an opening speech. She spoke of the mission of the school, which is primarily to keep a love of music alive and close to the heart of continuing generations. The school introduces students to international musical creations, especially those of great Armenian luminaries, and to Armenian songs and music.