Middle East
Regional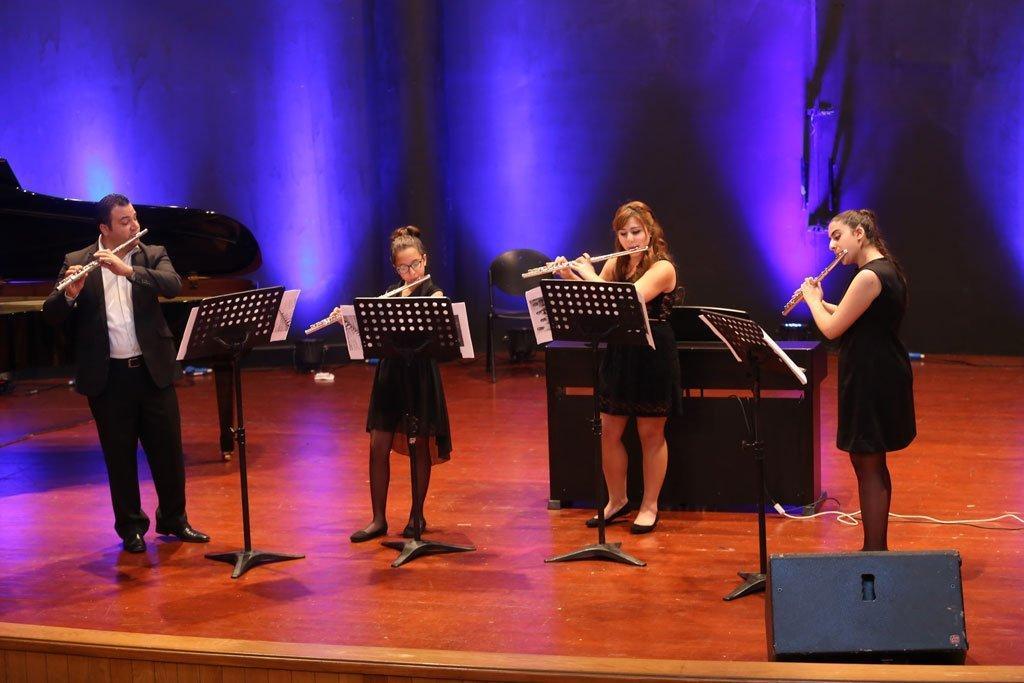 The classical music concert, given by the "P. Ganachian" Musical College, took place on Saturday, June 6, 2015 at 8: 00 pm, at "Pierre Pu Khater" Hall of St. Joseph University. The evening of classical music was organized by the Board of Trustees of Hamazkayin Art Schools and was presided by Talin Khachaturian.
The Hamazkayin Art Schools' Principle Garbis Gapasagalian delivered the opening speech, welcomed the audience and talked about the motive of the event and its program.
He said, "P. Ganachian" Music College has been providing education service for more than 32 years, and has given plenty of fruitage. Speaking about the importance of preserving the Armenian culture, we can state that the Hamazkayin is the guardian angel of our culture. Therefore, I assert that as long as the heart of the "P. Ganachian" Music College throbs, the Armenian national music will certainly be alive in the Diaspora."
Garbis Gapasagalian praised the musical directors of the College, the talented musician brothers Armen and Ashot Jenterejians in the name of the Board of Trustees and sui juris.
Likewise, he appreciated the work of the conductors of the college and the teaching staff, "which do their best to educate the new generation." Garbis Gapasagalian also expressed his gratitude to the president of the event Talin Khachatourian that is always ready to support the Hamazkayin, also adding that the Khachatourian family is the abiding benefactor of the Hamazkayin Society.