Middle East
Regional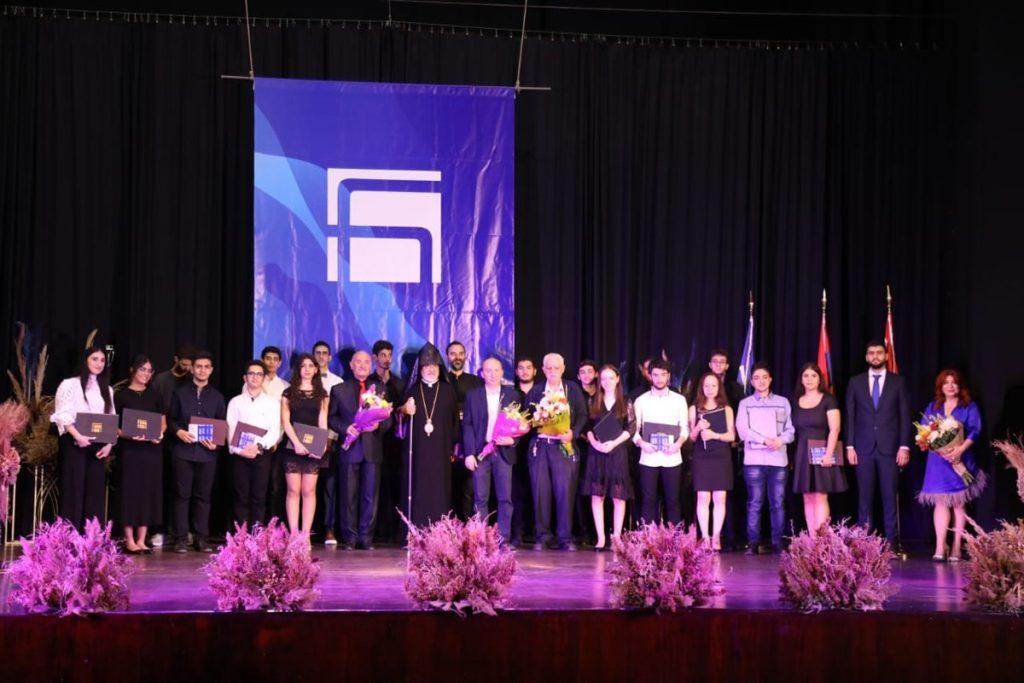 The prelate Archbishop Shahe Panossian presided over the graduation ceremony of the Hamazkayin "Parsegh Ganatchian" Music School and "Toros Roslin" School of Plastic Arts on October 16, 2022, at the Hovhannes Boghosian Theater. The ceremony celebrated the achievements of students who completed the seventh and tenth grades in the 2021–22 school year. It was organized by the Trustees and administrators of the Hamazkayin Schools of Art.
The program began with the national anthems of Lebanon and Armenia and words of welcome from Gasia Krikorian and Nareg Keshishian.
Principal Maral Harboyan said Hamazkayin has, for decades and throughout the diaspora, been the pioneer in reinforcing the particular character and national belonging of the Armenian people. It remains the guardian of the heritage of a national culture, its development, and its dissemination. It has been the bearer of a torch that it hands down from generation to generation.