Artsakh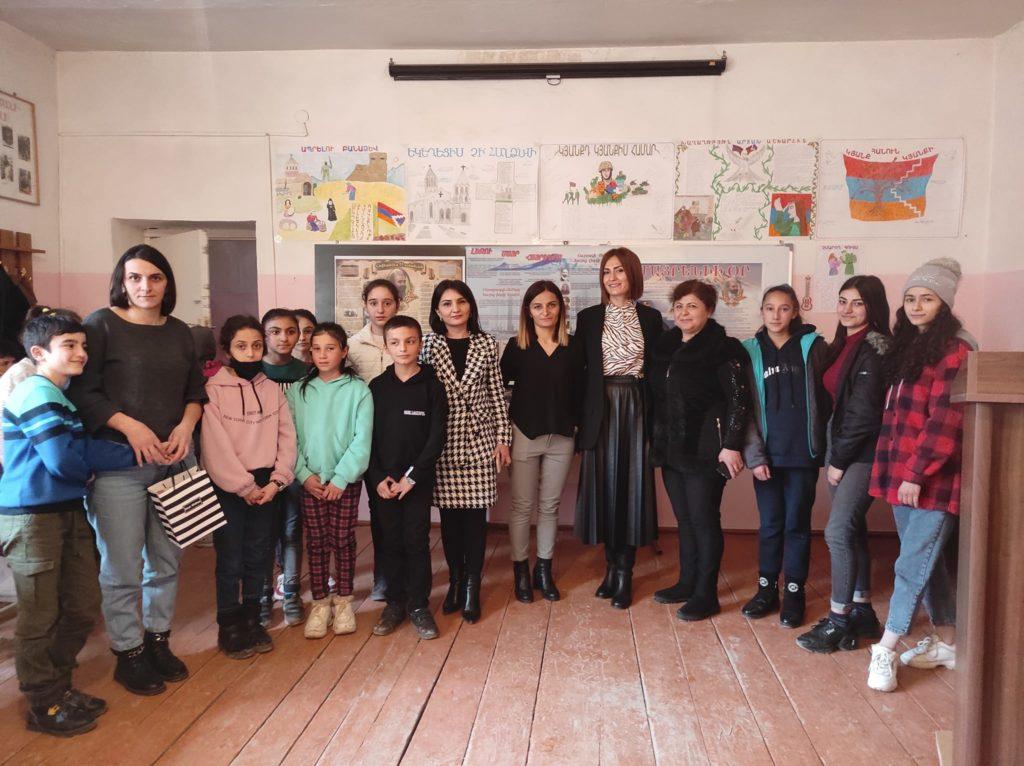 In keeping with the tradition of donating books on February 19, the Hamakzayin Armenian Educational and Cultural Association Artsakh Office organized an event in Nakhichevanik, a border village in the Askeran region. Office director Hermine Avakyan and Artsakh State University professor Zarine Sarajyan visited the village high school.
They presented a few books published by the Hamazkayin Artsakh and Yerevan offices. Ms. Avakyan spoke to the participants about what Hamazkayin does and about the books that were being given to the school library.
Professor Sarajyan gave an interesting lecture on the poet Hovhannes Toumanian, having the students participate. Together they made a game around Toumanian's life and writing. The winning teams got prizes.
The students, led by their Armenian language and literature teacher Varditer Mirzoyan, had prepared a charming evening dedicated to the lives of great Armenians. The teacher thanked the visitors for their visit and gifts and asked them back.
The guests in turn thanked their hosts for their hospitality.
Hamakzayin Armenian Educational and Cultural Association Artsakh Office