Middle East
Regional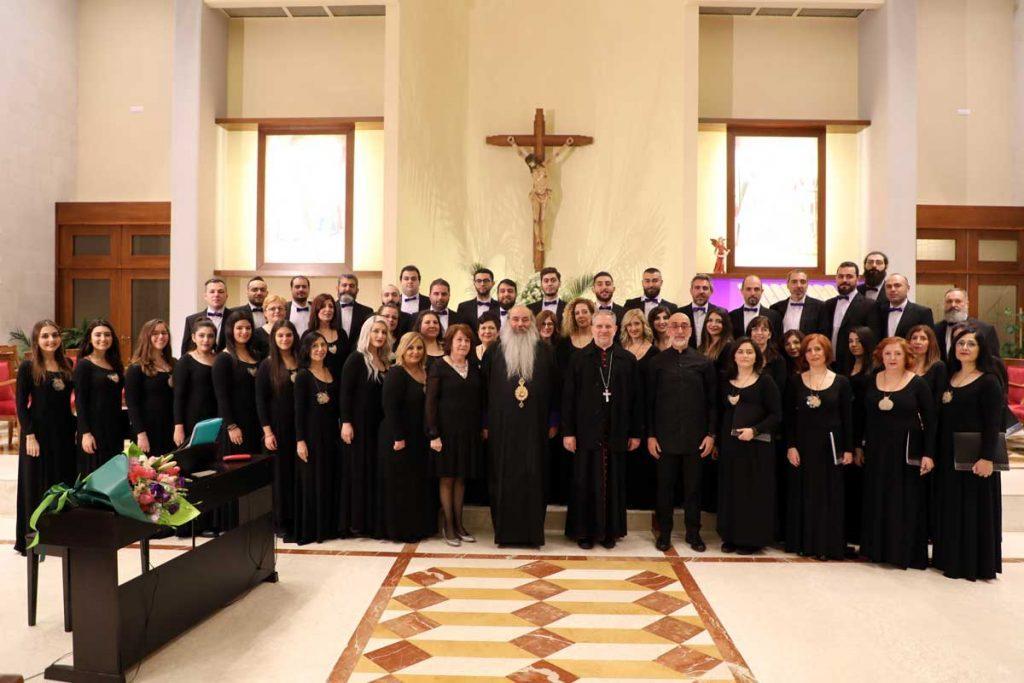 The Hamazkayin "Kousan" Choir held its first Christmas concert on December 29, 2019, at the Mor Yacoub Church in Byblos, Lebanon. Held under the auspices of His Holiness Aram I, the event was organized by the women's society of the Bird's Nest orphanage, Aztag reports.
Conducted by Krikor Alozian, with Hasmig Kasbarian accompanying on piano, the choir sang familiar traditional Christmas songs and carols from the Gomidas collections. They also sang noels in Assyrian, Arabic as spoken in Lebanon, and English.
The traditional Armenian duduk was featured, as was the classical violin, performed by Kousan members Natalie Apokian and Rita Asdigian. The day's soloists were Shoghig Torosian (soprano) and Avedis Akrabian. Members of the ARF Student Association of Lebanon "Ararat" Core provided interpretations in Arabic.
During the concert, Bishop Michel Aoun, Eparch of the Maronite Catholic Eparchy of Jbeil, the mayor, and two municipal officials spoke. Bishop Meghrig Parikian, general manager and principal of Bird's Nest, also spoke and gave Mari Shami an award for many years of service. He praised the Hamazkayin choir, its conductor, and its members.