Regional
USA & Canada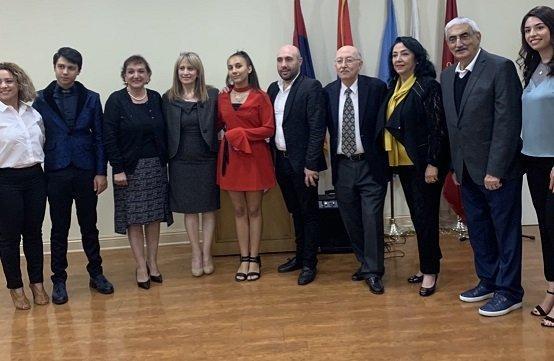 On the evening of October 4, 2019, San Fernando Valley Melkon and Angel Melkonian Armenian Center's Titizian Hall hosted Hamazkayin's Levon Shant Chapter's cultural evening, honoring the 150th birthday of Levon Shant, one of Hamazkayin's founders.
Many members of Hamazkayin and fans of culture came to enjoy the beautiful and memorable event.
To open the evening, the chapter president Maral Tarpinian welcomed and thanked the guests for coming.  She noted that this year is the sesquicentennial of the birth of the renowned Armenian poet, playwright, teacher, and national figure Levon Shant. The event was dedicated to that great Armenian. She also touched on Hamazkayin's mission.
She then introduced Sarkis Mahserejian, a polemist and intellectual, who took the opportunity to congratulate the chapter, which was also celebrating its anniversary.
"For Shant, it is worth it to have larger events or conferences, and this evening is an opportunity to bow before the memory of one of the great talents of our modern history," Mahserejian said.
He summarized Shant's biography and educational background. "He was born in Constantinople the same year as Gomidas and Tumanian. He was educated at Etchmiadzin, and in several European universities. He studied philosophy, pedagogy, psychology, accounting, theater, and diplomacy. He was generally a nonmatriculated student and received only one official degree, in accounting. His studies can be likened to a bee's work, gathering nectar from various flowers. His honeycombs were his novels and plays."