Lucy Tutunjian Art Gallery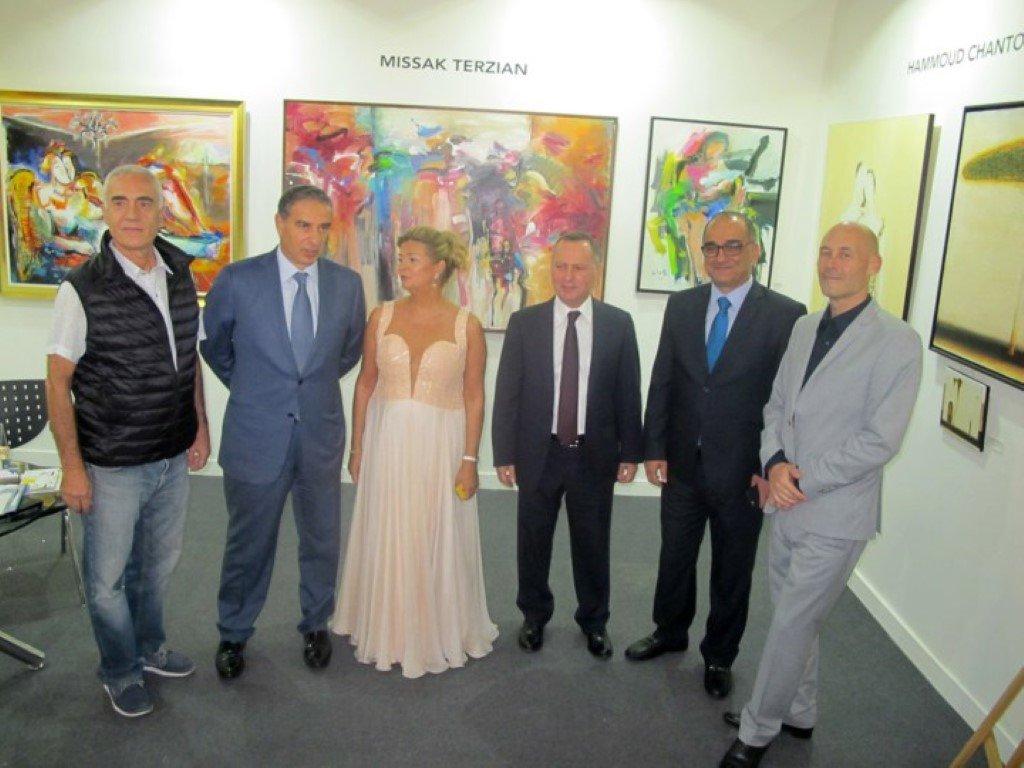 The opening of "Beirut Art Fair" Exhibition took place on Thursday, September 15, 2016, at 6: 00 at the Beirut International Exhibition & Leisure Center in Beirut, Lebanon. The fair displays the modern style creations of talented artists of the region, which stretches from the Middle East to North Africa and South Asia. 300 artists from 20 countries,  under the sponsorship of 45 exhibition galleries, take part in "Beirut Art Fair" this year. The Hamazkayin "Lucy Tutunjian" Art Gallery participates in this Exhibition for the 4th year in a row, this time presenting the works of Misak Terzian, Arthur K. and Hammoud Chantout.
Misak Terzian exhibits three works from different collections, "Odalisque", "Trio Champetre" and "Le Temps des Mimosas". "Odalisque" is a part of Terzian's semi-abstract collection, which has brought him fame. "Trio Champetre" pertains to music, and "Le Temps des Mimosas" pertains to motherhood. According to Terzian, not the inspiration but the innovation is the most important in the creative process. It should even surprise the artist at the end, and be the guarantee of success. As Terzian says, he can sometimes return to any painting after many years and work on it again, but from a different aspect. The way Terzian uses the brush and combines the colors give birth to modern creations. For example, "Trio Champetre" is a work where we do not see the three musicians, but we can have a glimpse of them in the harmonious combination of colors.